Posted by : ZeroRisk Cases Marketing
Talcum powder, a product used by Americans since the 1890s, is a potentially cancer-causing substance. As of late 2021, about 40,000 lawsuits were pending against companies involved in making and selling talcum powder, mostly involving Johnson & Johnson. The problem is so big, and the liability potentially so great, that the company is trying to use bankruptcy law to limit its exposure.
Most of those suing are women who had ovarian cancer, currently have it, or are the next of kin of women who died of it. Talcum powder is made with the mineral talc. The talc mines often have asbestos deposits. The talcum powder is hazardous when asbestos fibers are mixed with it. Asbestos can cause ovarian cancer and mesothelioma, an aggressive and fatal cancer.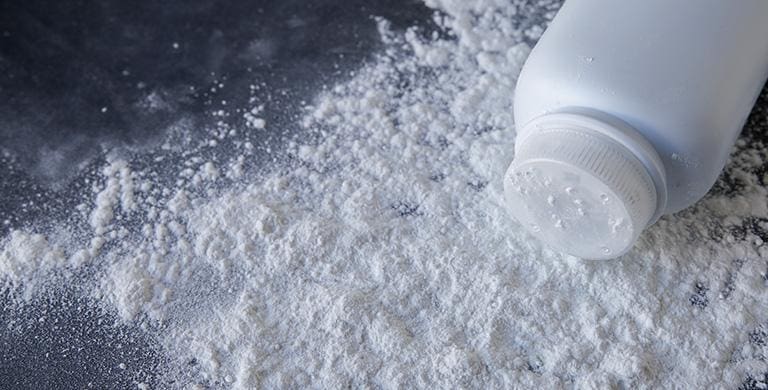 What is Talcum Powder?
Talcum powder is a refined form of talc, a natural mineral known for its softness. Talc is mostly magnesium, silicon, and oxygen. It's extracted from open-pit mines, screened, and crushed. There can be asbestos deposits along with the talc.
What are Talcum Powder's Uses?
Talcum powder is the main ingredient in baby and bath powders. It absorbs moisture cuts down on friction. It's helpful in keeping skin dry and preventing rashes. It's also used in:
Cosmetics, including lipstick, mascara, eye shadow, blush, and foundation
Ceramics
Paint
Paper
Roofing materials
Plastics
Rubber
Insecticides
Talcum powder is used on infants to keep them dry and prevent diaper rash. Women are its biggest consumers, using baby powder in pubic areas to stay dry and avoid chafing between the legs.
How Are People Exposed to Talcum Powder?
Talcum powder may cause ovarian cancer if asbestos fibers mixed with its particles are applied to a woman's genital area or on sanitary napkins, diaphragms, or condoms. The fibers move through the vagina, uterus, and fallopian tubes to an ovary.
Malignant mesothelioma can occur in the peritoneum (the lining of the abdomen) and in the lung pleura (a membrane lining the chest cavity, covering the inside of the rib cage). Asbestos fibers cause it. If a woman contracts mesothelioma (often called "meso") of the peritoneum, it may be due to the use of contaminated talcum powder on her genital area. If a man or woman contracts pleural mesothelioma, it may be caused by inhaling talcum powder mixed with asbestos.
What Injuries Can You Suffer from Talcum Powder Exposure?
Ovarian cancer is the growth of abnormal cells in the ovaries. The cells multiply quickly and can invade and destroy healthy body tissue. It starts when cells' deoxyribonucleic acid (DNA, a long molecule with genetic instructions) changes or mutates.
Cells abnormally and quickly grow and multiply, creating a tumor (a mass of cancer cells). The tumors invade nearby tissues. They spread or metastasize if parts break off and grow elsewhere in the body.
Malignant mesothelioma is an aggressive and deadly form of cancer. People with mesothelioma typically die of it unless there's an intervening cause of death. Treatments are ineffective and mainly used to prolong the person's life and make them more comfortable.
Most mesotheliomas are related to asbestos exposure. When asbestos breaks up it creates a dust. If that's inhaled or swallowed, asbestos fibers could settle in the lungs or the stomach. The human body can't break down asbestos, so it can remain for decades. It may take that long to develop mesothelioma.
What are the Risks and Warnings Related to Talcum Powder and Cancer?
The connections between talcum powder, asbestos, ovarian cancer, and mesothelioma go back a long time:
Asbestos was first linked to ovarian cancer in 1958
Documents revealed in litigation showed that Johnson & Johnson personnel were concerned about possible asbestos contamination in its talc for at least 50 years
Published scientific literature in the 1960s suggested a connection between using talcum powders in the genital area and the development of ovarian cancer
The earliest study associating talcum powder use and ovarian cancer was published in 1971 in the International Journal of Obstetrics and Gynecology
Most asbestos-containing products were banned from sale in the US starting in 1973
Consumer advocates raised concerns that talc could have traces of asbestos in 1980
The International Agency for Research on Cancer affirmed asbestos could cause ovarian cancer in a 2011 report
A 2014 study in the International Journal of Occupational and Environmental Health established a brand of talcum powder was contaminated with asbestos, and inhaling it caused lung problems, including mesothelioma
A study published in 2015 reviewed 31 prior studies of the association between talc and ovarian cancer. It showed that talc use increases ovarian cancer risk by 30% to 60%. Researchers estimated more than a quarter of women developing ovarian cancer would not have gotten it if they hadn't used talcum powder
In 2019 Johnson & Johnson recalled 33,000 bottles of baby powder after trace asbestos amounts were found. The company has maintained its products don't have asbestos, despite some test results to the contrary
That year the federal Food and Drug Administration (FDA) advised consumers not to use three Claire's brand cosmetic products after tests found asbestos fibers. The store, which caters to young girls, removed the items from its stores but denied the fibers found were asbestos. Talc was an ingredient in the products
Johnson & Johnson in 2020 announced that sales of its talcum-containing baby powder in the US and Canada would cease. It stated it took action due to declining sales caused by product safety concerns
Most Americans were surprised to learn about the recent cancer litigation involving Johnson & Johnson talcum powder, but the two have been linked for decades.
What Talcum Powder Litigation is Going On?
Talcum powder verdicts and settlements just since 2016 are in the billions of dollars. With thousands of more cases to go, Johnson & Johnson is trying to use bankruptcy protection to limit and manage its exposure.
In 2016, the family of a woman killed by ovarian cancer was awarded $72 million in a talcum powder case against Johnson & Johnson. Jacqueline Fox's family claimed that the company knew of the cancer risks but actively hid them from consumers. The verdict was overturned a year later because it was filed in the wrong jurisdiction.
A Los Angeles, California jury in 2016 returned an $18.07 million verdict against a talc supplier for its role in causing the plaintiff's mesothelioma. The verdict is believed to be the largest award for a mesothelioma claim linked to cosmetic talc exposure. Plaintiff's attorneys claimed he was exposed to asbestos in talc products at a barbershop where his father worked and through his use of talc-containing products such as Old Spice, Clubman, Kings Men, and Mennen Shave Talc
A year later, a Virginia woman claiming talcum powder-related ovarian cancer won a $110 million verdict against Johnson & Johnson. An appeals court overturned the ruling because it was also filed in the wrong jurisdiction
A California jury in 2019 ordered Johnson & Johnson to pay a woman who claimed she developed cancer because of asbestos from the talcum powder products $29 million.
In October 2020, Johnson & Johnson stated it was paying $100 million to settle more than a thousand baby powder cases
A Missouri circuit court awarded $4.14 billion in punitive damages and $550 million for compensatory damages to 22 women and their families due to talcum powder's malignant side effects. The award was later cut in half, but the US Supreme Court upheld that in 2021
After blockbuster verdicts against the company, it was no surprise Johnson & Johnson sought to use bankruptcy protection in October 2021 to help it deal with thousands of cases. It created a subsidiary, LTL Management LLC, and assigned it all the company's talcum powder-related liabilities. The subsidiary then filed for bankruptcy protection in a federal court in North Carolina.
Because of the filing, these were suspended. The company stated it would:
Fund LTL's liabilities in an amount determined by a bankruptcy judge
Create a $2 billion trust for this purpose
Assign royalty revenues presently worth $350 million to LTL
Before taking this move, Johnson & Johnson reportedly offered $4 billion as a global settlement of all talcum powder claims. If not accepted, they stated they would turn to bankruptcy protection. Plaintiffs' attorneys rejected the offer as too low because the average recovery per plaintiff would come to about $40,000.
The bankruptcy case moved from North Carolina to New Jersey, where Johnson & Johnson is based. The bankruptcy court will decide whether this is a proper use of bankruptcy protections. Whatever it finds will likely be appealed unless the parties reach an overall settlement.
Purpose
Side Effects
Ovarian cancer
Mesothelioma
How Can ZeroRisk Cases® Help Your Firm Sign Up Talc Litigation Clients?
ZeroRisk Cases® is dedicated to helping those injured by defective drugs, medical devices, consumer products, and harmful chemicals.
ZeroRisk Cases® offers mass tort marking and lead generation services to law firms searching for claimants who've suffered severe or life-threatening injuries or side effects due to prescription medications, medical devices, consumer products, or harmful toxins.
Stop chasing dead-end internet leads and start receiving highly qualified clients.
Call 833-ZERORISK (833-937-6747) or email marketing@zeroriskcases.com to get help with obtaining Talc clients today.
Ed Lott, Ph.D., M.B.A.
President and Managing Partner
ZeroRisk Cases®
Call 833-ZERORISK (833-937-6747) ext 5
Summary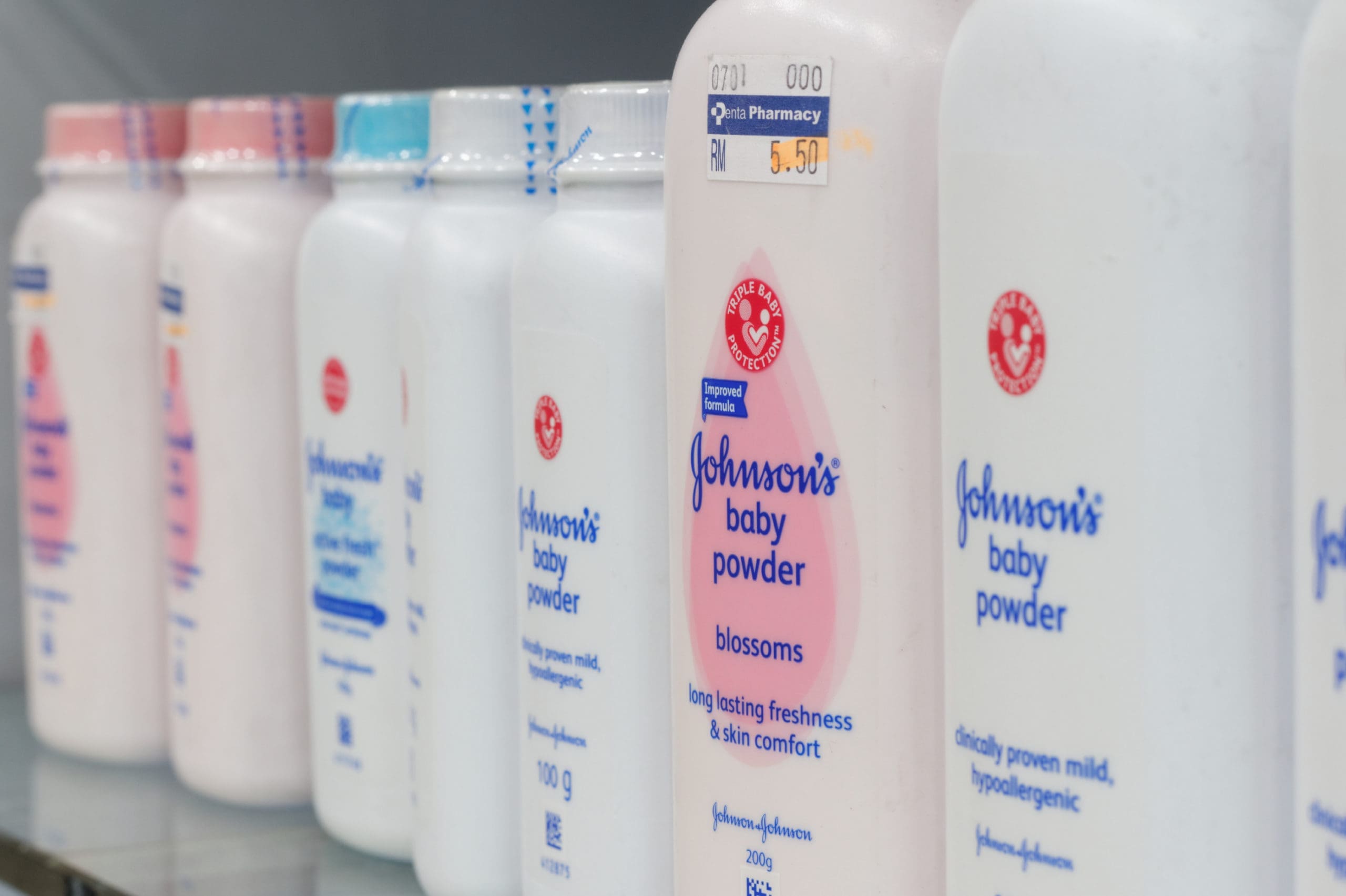 Article Name
What Injuries Can You Suffer from Talcum Powder Exposure?
Description
As of late 2021, about 40,000 lawsuits were pending against companies involved in making and selling talcum powder, mostly involving Johnson & Johnson.
Author
Publisher Name
Publisher Logo

Recent Posts
Categories
Archives