Posted by : ZeroRisk Cases Marketing
Many consumers have sued manufacturers and sellers of Zantac over allegations that ranitidine causes cancer. These claims are consolidated into multidistrict litigation (MDL) in federal court.
In December 2022, the MDL judge dismissed most of these cases for evidentiary reasons. Plaintiff attorneys think the dismissals were a mistake and are now ready for the next phase of the legal battle.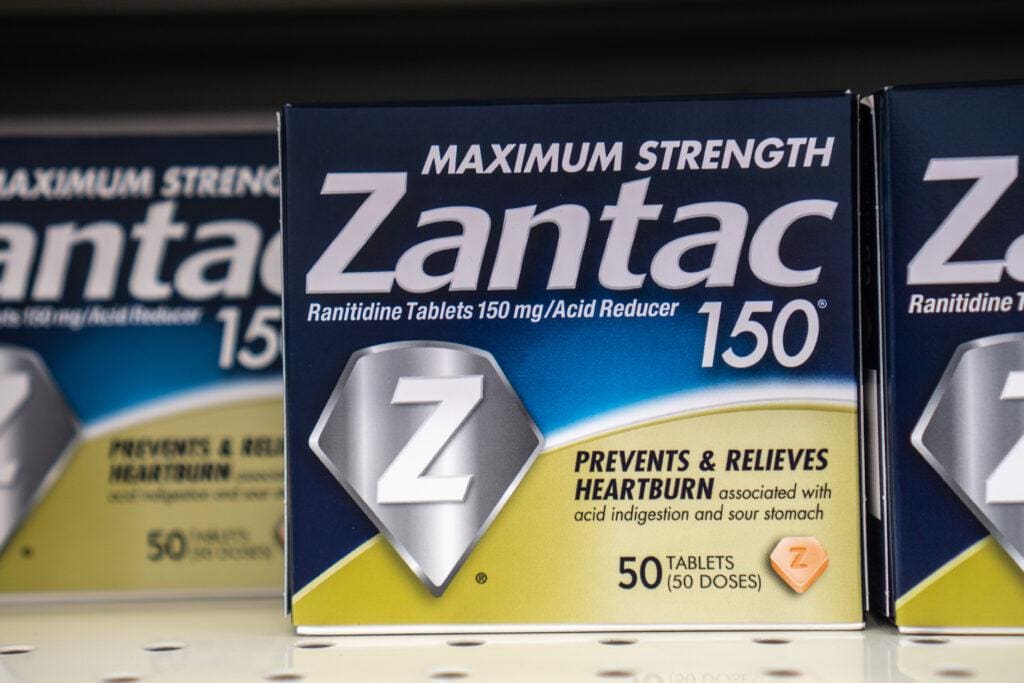 Bellwether Trials
Despite having become one of the world's most popular over-the-counter heartburn medications, Zantac is associated with serious side effects, including several types of cancer. This has prompted thousands of plaintiffs to file lawsuits against the drug's manufacturers. While no settlements have been reached and no cases have gone to trial, the first of four bellwether trials is scheduled for 2023 in California. These early trials will allow lawyers to understand how much a Zantac lawsuit could be worth.
The trial will also provide important insights into how a jury may respond to questions and testimony from experts. In cases that go to trial, the jury is ultimately responsible for deciding how much compensation an injury victim should receive. This is based on the total amount of all losses that are suffered, known as damages. This includes both economic and non-economic losses. An experienced attorney will be able to help you gather evidence to prove your damages and will then file a complaint demanding compensation from the defendants.
As a general rule, multiple lawsuits alleging the same type of injury are often combined into a multidistrict litigation (MDL) and assigned to a single judge for pretrial proceedings. An MDL streamlines these proceedings, which can save time and money for all parties. However, individual cases can still go to trial on their own.
A federal judge in Florida dismissed claims that Zantac and other heartburn drugs caused a variety of different cancers. The judge ruled that the allegations were based on "flawed and unreliable" scientific evidence. The ruling was a major blow for victims of the heartburn medication.
In the upcoming trial, the jury will hear evidence from expert witnesses who will testify about the possible link between Zantac and various types of cancer. The trial is expected to last a few months. A jury of 12 or more members will be selected to serve on the case.
The first of the four California bellwether trials will begin in July 2023. The start of the first trial related to claims that GSK's Zantac caused cancer- a bladder cancer case, which is the best claim – has been delayed by five months. James Goetz, a California resident who alleges that he developed bladder cancer from taking Zantac, was set to bring the case to trial on Monday. Now the trial is pushed back to July 24, 2023.
Summary Judgments
The legal system has several ways to resolve disputes over claims that certain products are harmful. One of the most common is through class action lawsuits. These allow plaintiffs to file their claims as part of a larger group and share in any settlement amount. Another is through multi-district litigation (MDL) lawsuits. These also enable multiple plaintiffs to maintain their own lawsuits but have the benefit of sharing costs and legal resources to ensure a comprehensive approach to discovery.
MDLs are important for large groups of cases that require similar treatment. In the case of the Zantac MDL, there are thousands of plaintiffs who have opted to file claims on an official MDL claim registry rather than a full-blown lawsuit.
However, the MDL judge has been trying to limit the admissibility of plaintiffs' evidence linking NDMA in Zantac and bladder cancer. The latest developments are that the MDL judge has asked to revisit this issue and will consider a new epidemiological study as evidence.
This ruling could greatly impact plaintiffs' ability to prove their claims at trial. Moreover, it will also affect the status of state court cases that have not been transferred to the MDL.
A state court judge in California judge has denied Glaxo's request to exclude expert testimony linking the drug to cancer from an upcoming trial.  So the first Zantac trial is set for July 24, 2023.   The plaintiff in the case, California resident James Goetz, claims that he developed bladder cancer from taking the drug. GSK shares fell by 3.6% on Friday in response to the news, which is crazy because few legal analysts predicted Glaxo would win.  Still, this is a big win for plaintiffs who really needed a big win after a federal judge threw out all of the Zantac cases in U.S. federal court, finding the opinions of the plaintiffs' expert witnesses linking the drug to cancer were not backed by sound science. The ruling is on appeal, but there is not a lot of optimism.
Sargon Hearings
Many people assume that every medication carries some risk of side effects. That's true, but the chance of a side effect does not mean a drug is dangerous or problematic. For the first forty-plus years of the Zantac heartburn medication's existence, researchers did not link Ranitidine (the active ingredient in Zantac) to any serious medical issues. That changed in 2019 when scientists linked Ranitidine to a probable human carcinogen called NDMA.
NDMA, or N-nitrosodimethylamine, is an unstable organic compound that degrades from exposure to heat and moisture. The degradation process can release dangerous levels of NDMA into the environment, including water and soil. NDMA is toxic to the liver and kidneys and can cause several types of cancer. Thousands of people have filed Zantac lawsuits, alleging that their exposure to high concentrations of NDMA from taking Zantac caused them to develop one of five different cancers.
As with any class action lawsuit, there are a number of hurdles plaintiffs must overcome to get their case to trial. The most significant is a process known as a Daubert hearing, which determines whether the evidence of causation will be allowed to be presented in court.
In the Zantac lawsuits, defense attorneys are challenging the expert testimony of plaintiffs' causation experts. Defendants argue that the epidemiological evidence linking NDMA and the five different types of cancer is not reliable enough to be presented in court.
In a separate matter, the MDL judges have granted the plaintiffs' request to depose Sanofi's IT employee, who allegedly deleted hundreds of internal emails related to the Zantac litigation. Those emails could reveal important evidence regarding the company's knowledge of the dangers of NDMA in Zantac and their failure to notify doctors and patients. The MDL Judges have scheduled a Sargon hearing (the California equivalent of a Daubert hearing) to evaluate the reliability of this new evidence. This is an important development, as it may determine how many cases are able to move forward in state courts.
Settlements
The settlements that could result from the Zantac lawsuits will depend on several factors. For example, each claimant's injuries and resulting damages will be different. An injured plaintiff will typically seek compensation for the total cost of their losses. This includes the physical, emotional, and financial costs they have endured due to their injury. This is called "damages." In personal injury cases, the injured party can also seek punitive damages to punish the defendant.
While the federal court's dismissal of the cases is a setback, Zantac lawyers are continuing to pursue claims in state courts. In California and Florida, the judge has scheduled bellwether trials for 2023. These will help lawyers assess how much each plaintiff's case might be worth.
However, if the plaintiffs cannot present sufficient evidence that the NDMA found in their Zantac caused their cancers, their claims may be dismissed. The judge has to ensure that the expert's testimony is reliable and meets the Daubert gatekeeping standard.
This means that the experts must have sufficient expertise in their field and use reliable methodologies when evaluating the link between drugs and cancers. The expert testimony must be able to stand up to scrutiny by the jury.
In addition, the plaintiffs will have to prove that their particular cancer was caused by taking the heartburn medication. The lawsuits name stomach, esophageal, bladder, liver, and pancreatic cancers as possible side effects of the drug made with ranitidine. The new formulation of the medication with famotidine is not believed to cause cancer.
It is still too early to know how much a settlement in the case will be, but lawyers can use previous cases against pharmaceutical manufacturers and settlements in other similar mass tort litigations to estimate potential payouts. This information will be helpful in evaluating the value of each case and reaching a fair settlement for victims.
Marketing Team
ZeroRisk Cases®
Call 833-ZERORISK (833-937-6747)
Summary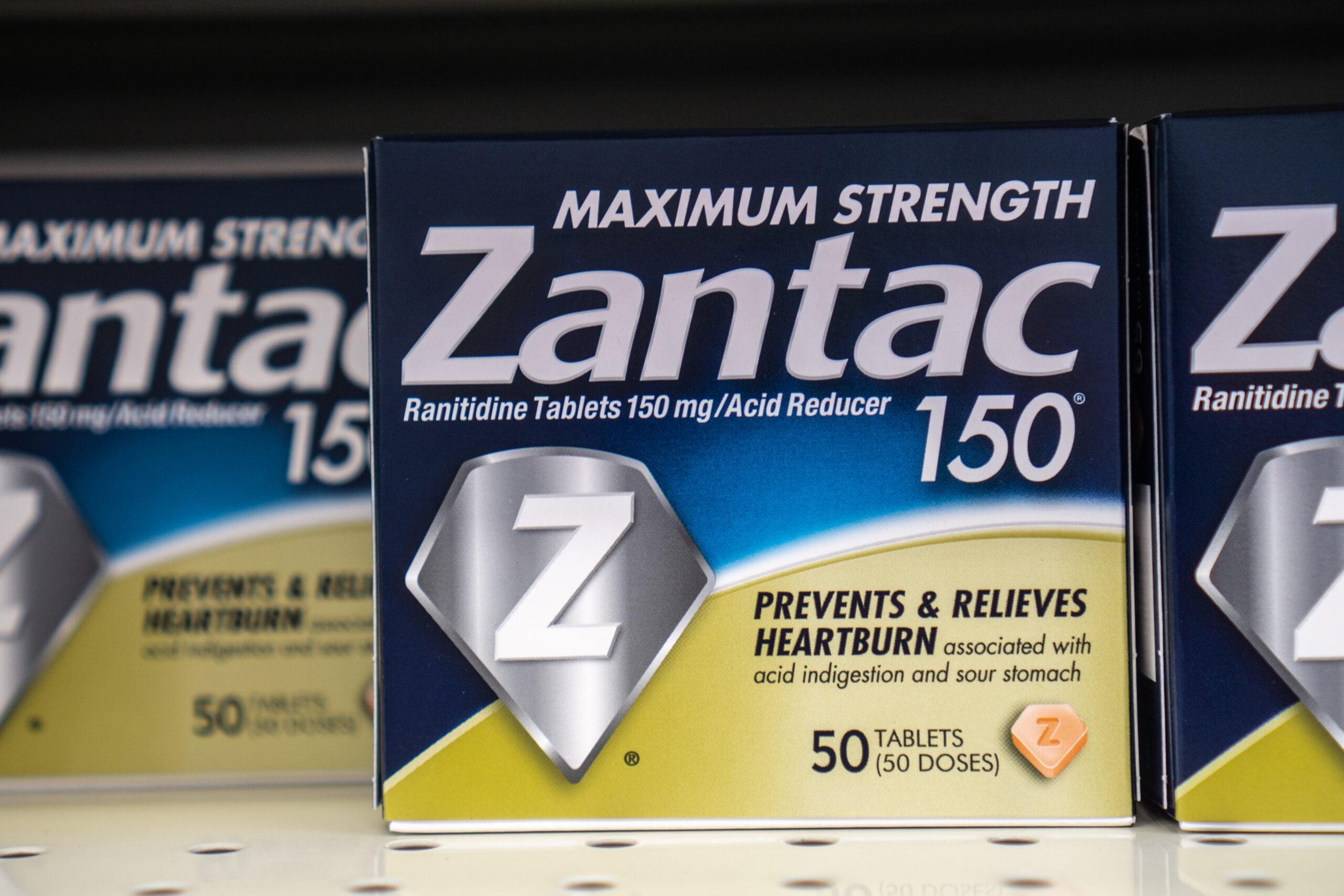 Article Name
Zantac Lawsuit Update 2023
Description
In December 2022, the MDL judge dismissed most of these cases for evidentiary reasons. Plaintiff attorneys think the dismissals were a mistake and are now ready for the next phase of the legal battle.
Author
ZeroRisk Cases Marketing Team
Publisher Name
Publisher Logo

Recent Posts
Categories
Archives