Posted by : Ed Lott, Ph.D., M.B.A.
Pregnant women taking Tylenol® (brand name for acetaminophen) and later having a child diagnosed with autism, ADHD, or other neurodevelopment disorders can finally pursue compensation and seek justice for their sufferings.
Many lawsuits are being filed across the country. A new class action Tylenol® autism lawsuit has also been certified in the federal court. All cases will be transferred to the Southern District of New York.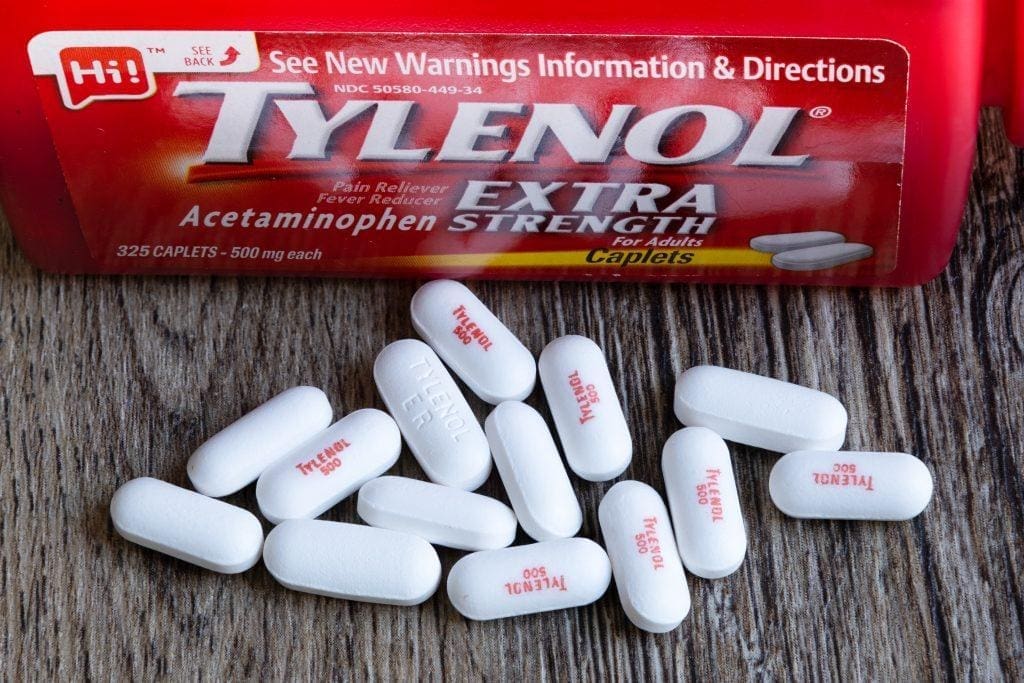 The Tylenol® autism litigation is getting bigger with each passing day.
The acetaminophen plaintiffs claim that the defendants failed to warn them about the possible dangers, setting them at an even greater risk. Lawsuits are being brought against many major retailers and makers.
Attorneys are helping victims who've used significant amounts of generic acetaminophen, Tylenol®, Nyquil, Dayquil, or Excedrin and have kids with autism, and you can do that too! This can be a great chance to level up your practice while helping those in need.
The Tylenol® Autism Connection
This one's a fast-growing mass tort lawsuit. It isn't just against Tylenol® manufacturers and distributors; it also includes generic acetaminophen. The negligence of manufacturers and distributors gave rise to these cases.
Lawyers are investigating hundreds of Tylenol®-linked claims. There have also been tons of studies that found developmental disabilities in children exposed to acetaminophen.
However, Tylenol® or generic acetaminophen alone might not be the only cause of autism. A child with autism experiences:
Delayed ability to communicate
Avoiding eye contact
Unexpected reactions to touch, sounds, taste, etc.
Inability to socialize or understand social cues
High level of stress
Changes in daily routine
Being adherent to rules
We do believe that in-utero exposure to acetaminophen can increase the probability of the child being diagnosed with autism. Prenatal acetaminophen has been connected to the following:
Autism Spectrum Disorder (ASD)
Attention deficit hyperactivity disorder (ADHD)
Decreased Intelligence Quotient (IQ)
Language delay (mostly in girls)
Under many circumstances, a single event cannot contribute to autism. Genetics has a major role to play, along with various other causes. However, growing evidence indicates the risks to the unborn child when exposed to certain types of substances, including acetaminophen.
As a qualified attorney, you can help victims file a product liability claim against:
Manufacturers of generic acetaminophen (Mallinckrodt)
Tylenol® (McNeil Consumer Products Co., a wholly-owned subsidiary of Johnson & Johnson)
Retailers including CVS, Costco, Safeway, Target, Walgreens, and Walmart
Tylenol® contains acetaminophen, also known as paracetamol, an active ingredient that helps manage fevers, pains, and aches. It was first discovered in the 19th century as a promising substance. Since the 1950s, it has been sold as an OTC drug.
Today, we're all aware of the side effects of acetaminophen. It isn't as safe as it has always been advertised. Upset stomach, nausea, difficulty breathing, and liver diseases are some of its common concerns.
Lately, it took the world by storm when it was discovered that prenatal exposure to acetaminophen could alter fetal development.
Several animal research and lab studies show a correlation between prenatal acetaminophen exposure and neurodevelopmental complications in the born child. Despite the dangers, the use of this medication has been on the rise.
Click here to learn more about the Tylenol® autism connection and the associated lawsuits.
Research on the Link between OTC Acetaminophen and Autism
Tylenol® has always been marketed as a safe pain reliever and an OTC fever medication. More than 95% of pregnant women turn to it for some relief during pregnancy.
Unfortunately, it's been doing more harm than good, and the risks cannot be ignored. Scientists are becoming clear that regular use of Tylenol® by pregnant women can pose a significant threat to the developing fetus.
In 2021, a consensus statement was issued by a panel of over 90 researchers, scientists, and physicians warning health professionals against the regular use of acetaminophen, especially with pregnant women. The statement also warned pregnant women indicating how acetaminophen can alter the brain development of the fetus and result in serious complications. They warned more explicitly against Tylenol®.
A study by Danish National Birth Cohort in 2015 also noted the association between prenatal use of acetaminophen and the diagnosis of ADHD in children. The European Journal of Epidemiology analyzed this data in 2021 and agreed upon the detrimental effect of acetaminophen exposure.
In 2020, Johns Hopkins University Boston Birth Cohort and Yale University studies illustrated a link between pregnant women taking acetaminophen and neurodivergent conditions in their children. They analyzed the umbilical cord blood samples demonstrating a close relationship between Tylenol® and autism based on in-utero exposure. In fact, babies whose cord samples contained acetaminophen were at a greater risk of autism spectrum disorder.
A 2017 Journal of International Medical Research study also indicates how generic acetaminophen inhibits the essential enzymes in brain development, interfering with the hypothalamus' firing rate of neurons. It shows that acetaminophen during pregnancy can also cause brain inflammation.
The Tylenol® autism cases are attracting national attention. Initially, attorneys didn't think these cases were as substantial as the baby food and autism claims. But the wisdom has been flipped over. Medical records of women are full of instructions from healthcare professionals to take acetaminophen for pain, making it somewhat easier to prove the claims.
Tylenol® lawsuits can potentially make one of the biggest mass torts in American history. The makers and retailers are facing liabilities because they failed to warn the general public and doctors about the risks of using acetaminophen, especially during pregnancy.
The ethical concerns deter the research from advancing. But animal studies and existing research consistently demonstrate a delay in fetal brain development.
Estimated Damages in the Tylenol Autism Lawsuit
The Tylenol® lawsuit is still in its early phase. So, it may be somewhat early to determine the settlement value. We can only speculate and reach an estimation based on the outcomes of similar lawsuits.
We assume that the severity of the autism disorder the kids may be experiencing can impact the settlement value – those with a level one diagnosis will have the lowest value, and those with a level three diagnosis can have the highest value.
A majority of cases will never reach a trial. And only a few will be chosen for bellwether trials. Thus, several claims have the potential to be settled eventually without needing a trial.
If parties are pushed through the case, some lawyers estimate the settlement could be anywhere between $50,000 and $500,000.
Tylenol Autism Lawsuit Timeline
So many scientific discoveries have led several families to pursue legal action against the product. Here's a quick look into what's been happening with the lawsuits over the last few months:
August 2022
Every defendant separately filed briefs opposing the motion seeking consolidation of all lawsuits. They contend there aren't enough cases, and those that exist are against retailers. Defendants also suggest an appropriate venue in case consolidation takes place.
Plaintiffs filed a reply supporting the consolidation requests, suggesting the current number of cases and those emerging would be adequate to justify an MDL.
September 2022
An oral argument to consolidate cases into an MDL class action lawsuit has been set up in St. Louis. There's a lot of opposition and so much confusion on what venue the JPML will decide as plaintiffs prefer California and defendants favor New Jersey.
Over 80 cases in seven states have been registered against companies like Walmart, CVS, and Walgreens. The cases keep growing and remain pending in several federal district courts.
Just before the month-end, the hearing was held on the growing number of cases and consolidating those into a new acetaminophen class action. A JPML member also states that this can get "gigantic."
October 2022
Finally, on October 5th, 2022, there was a Tylenol® class action lawsuit in the Southern District of New York under Judge Denise L. Cote.
Judge Cote set a deadline (November 14th, 2023) for all attorneys to file applications to the plaintiffs' leadership committee. Also, the first monthly status conference is scheduled for next month.
November 2022
Just a few months back, no one believed anything was substantial in these cases. Now, these are rivaling the Camp Lejeune lawsuit ads. Facebook is also flooded with the Tylenol® autism class action lawsuit ads.
In an unrelated (opioid) litigation, the same defendants agreed to pay $13 billion in settlements over the next decade. Why is this significant? Just imagine, why are the same retailers being sued in the Tylenol® lawsuits? There's the answer right there.
In addition, the Retailer Liaison Committee (RLC), comprising lawyers selected by Judge Cote, has been approved to make decisions for the defense.
Somewhere around Mid-November, another monthly status conference has been scheduled, where Judge Cote is expected to make some major announcements. Selection of the plaintiffs' leadership committee attorneys and proposals for case management will be heard, allowing the judge to look into the intended litigation approaches.
Meanwhile, Walmart seeks to dismiss the Tylenol® autism lawsuits claiming the cases are preempted by federal law and FDA regulates the warnings. These cannot be changed unilaterally (a very common defense in such cases but usually doesn't prove too successful). The motion was dismissed in an Opinion and Order by Judge Cote, stating a well-reasoned opinion that FDA labeling laws didn't prevent Walmart from adding the warning voluntarily. Judge Cote emphasized that manufacturers still must supplement their warning labels.
In other news, Tylenol® lawyers have spent over a million in mass tort advertising to recruit the lawsuits. It is the third largest mass tort expenditure after Mesothelioma and Camp Lejeune lawsuits.
December 2022
Walmart isn't accepting defeat – the company filed an appeal to reconsider the federal preemption ruling. It also requests to put a hold on the claims. Experts believe that Walmart's rephrased argument won't change the facts. In fact, immediate appeals are never allowed and are a long shot.
Next, the judge requires all plaintiffs to file a "master complaint" in about a week's time. Moving forward, a Short Form Complaint (SFC) will be jointly submitted for all incoming lawsuits. The complainants need not write a laundry list of allegations, but refer to the master complaint, easing the complaint filing process.
The Tylenol® autism lawsuit is progressing quickly, so experts believe the settlements shall be awarded ASAP.
Judge Cote has also urged both parties in an Order to collaborate on a joint submission. However, the plaintiffs submitted separate discovery plans as they could not agree on a combined plan.
January 2023
In the New Year, Randi Ellis was appointed as the Census Special Master in these lawsuits to develop a system, enable a coordinated collection of data from all plaintiffs, and help accelerate the mass tort decision.
The approval of SFC is set to see a significant spike in the new case filings in 2023.
Meanwhile, Judge Cote has issued an Order outlining her initial discovery plan to scoop out scientific evidence on the causation link between the use of acetaminophen and autism before the cases go to trial.
February 2023
Although the judge is moving swiftly, the pending cases are adding up. Judge Cote also filed an Order to improve the cooperation between state court cases (not included in the MDL class action lawsuit) and federal court cases.
By the end of the month, a joint or competing plaintiffs' fact sheet has to be submitted to identify common issues and claim patterns. This is huge for selecting the bellwether trial as well as the settlements, as there can be a better understanding of the scope of the litigation.
The logistical matters are eventually finalizing. Judge Cote also issued an Order to decide on the disposition rules, schedule, and fact discovery of witnesses. This will have enormous value in October – when the judge plans to rule on the acceptability of the plaintiffs' causation evidence.
You Can Help Injured Americans Fight Back Against Negligent Pharmaceutical Companies
There are higher emotional and financial costs of supporting a child with autism. If corporations had put people before profits, these kids could have had a better life.
But there are hopes for a global settlement for impacted families and their children. Many attorneys made jokes when the cases evolved, as Tylenol® is a ubiquitous medicine in every American's cabinet. In fact, it has even replaced aspirin due to public fear of Reyes Syndrome.
But now, attorneys do realize that it's the next big thing. There's a class action lawsuit to push the litigation forward. It'll be exhilarating to see what the deposition and discovery in these lawsuits will reveal in the coming time.
If you want to expand your practice, ZeroRisk Cases® can help you acquire high-value leads. Please message us here or call us at 833-937-6747 to book an appointment and understand how you can grow your law firm with our assistance.
Ed Lott, Ph.D., M.B.A.
President and Managing Partner
ZeroRisk Cases®
Call 833-ZERORISK (833-937-6747) ext 5
Summary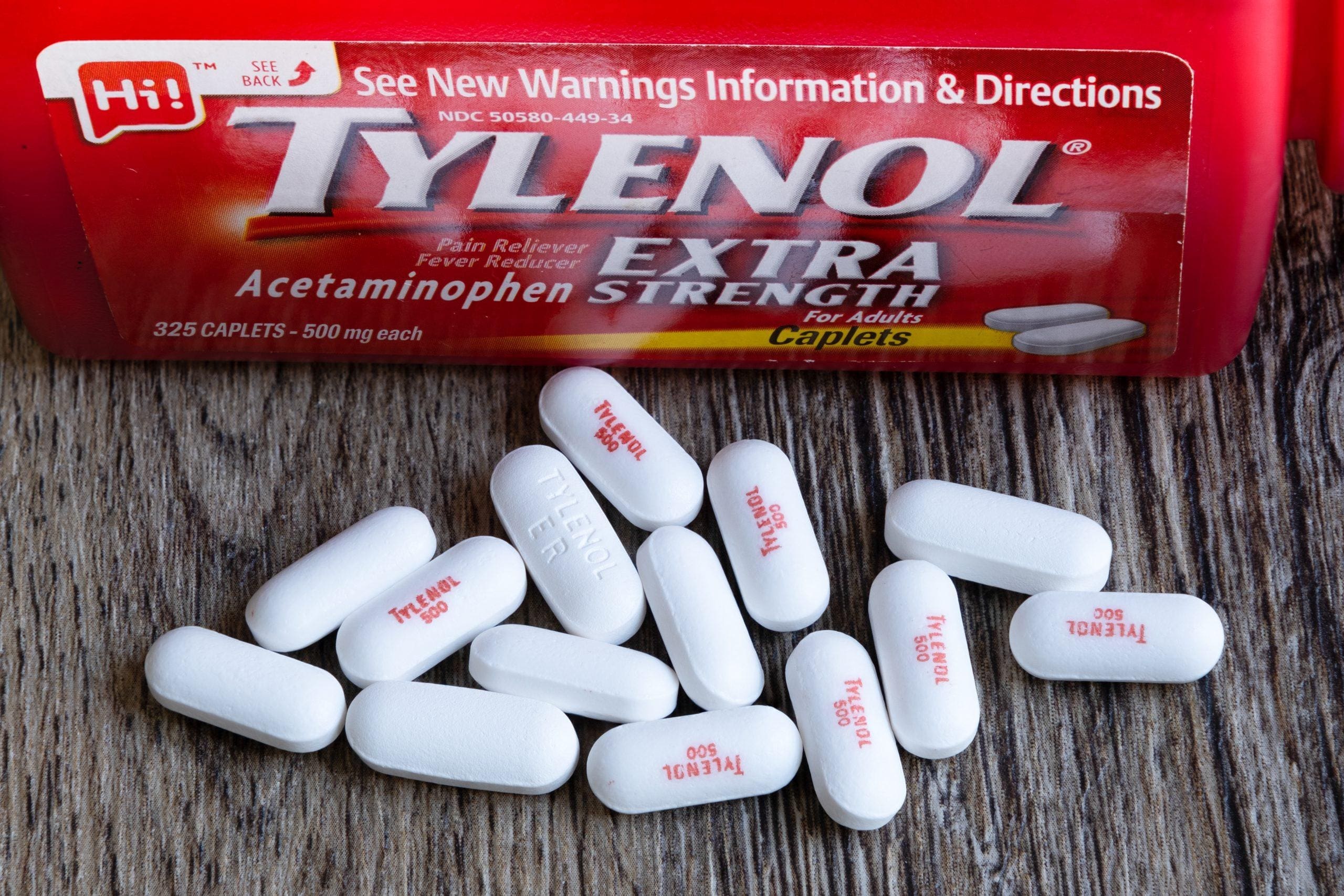 Article Name
Tylenol® Use During Pregnancy Linked to Autism
Description
Pregnant women taking Tylenol® (brand name for acetaminophen) and later having a child diagnosed with autism, ADHD, or other neurodevelopment disorders can finally pursue compensation and seek justice for their sufferings.
Author
Publisher Name
Publisher Logo

Recent Posts
Categories
Archives