Posted by : Ed Lott, Ph.D., M.B.A.
One of the most popular over-the-counter pain relievers is Tylenol (acetaminophen). It's a common drug that many people take for headaches, backaches, fevers and colds.
New research shows that pregnant women who use Tylenol (or generic acetaminophen) during pregnancy could lead to higher rates of autism in their children. The findings have prompted families across the country to sue Johnson & Johnson.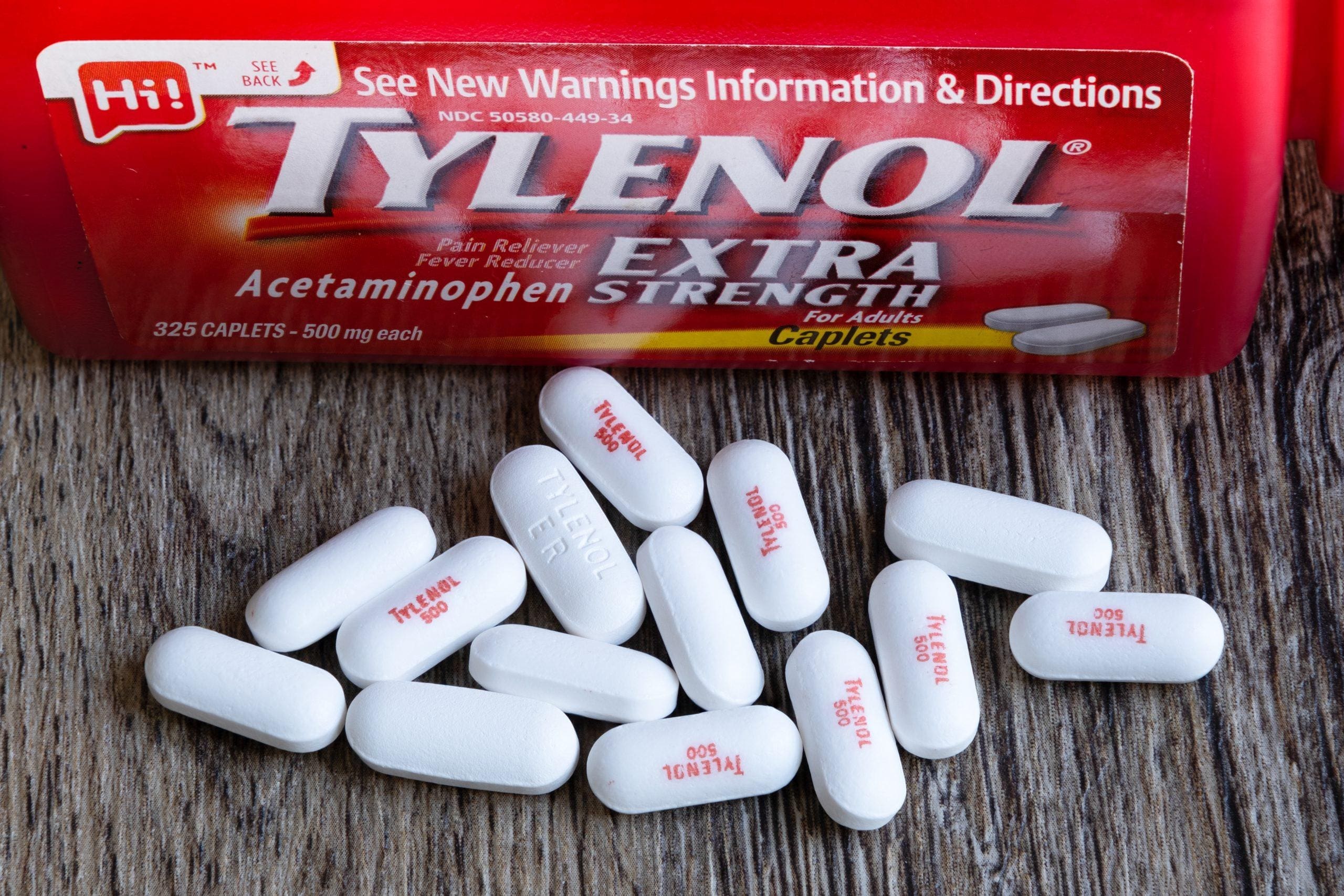 Tylenol Use During Pregnancy to Autism
The use of over-the-counter medications during pregnancy is a common practice, and many pregnant women may use Tylenol to relieve fevers and other minor aches and pains. But a recent study revealed that pregnant women who used acetaminophen during their pregnancy may increase their child's risk of autism spectrum disorder (ASD).
While it has long been believed that Tylenol and other nonsteroidal anti-inflammatory drugs are safe for pregnant women, new research shows that taking the drug during pregnancy can lead to severe brain developmental problems in children. These problems can cause neurobehavioral disorders such as ADHD and autism.
Acetaminophen is classified by the FDA as a Pregnancy Risk Category B, meaning that it is considered to be safe for pregnant women but that "no adequate and well-controlled studies have been performed." However, there are several risks associated with taking the drug during pregnancy.
Earlier epidemiologic studies that relied on maternal reporting found that women who used acetaminophen had a 20% to 30% increased risk of having children with autism and ADHD, according to Bauer. The risks were even higher in those who used the drug for more than 20 weeks during their pregnancy.
A study from the Danish National Birth Cohort showed that pregnant women who took acetaminophen had higher rates of children being diagnosed with autism or other neurological conditions, including attention deficit hyperactivity disorder (ADHD), reduced IQ levels, and reduced executive function, as compared to those who did not use the drug during their pregnancy.
It's important to note that a lot of evidence points to acetaminophen being a risk factor for ASD, but more studies are needed to confirm this connection. In addition, many other potential factors contribute to ASD development, including exposure to environmental toxins and genetic predispositions that lead to certain cellular and immune abnormalities in the brain.
In the meantime, if you have a child with autism who was exposed to Tylenol during their pregnancy, you may want to consider filing a lawsuit against the makers of Tylenol and other acetaminophen products. This could help you recover compensation for medical bills, lost wages, and other damages related to your child's condition.
Tylenol Use During Pregnancy to Birth Defects
One of the safest over-the-counter pain medications during pregnancy is Tylenol, which contains acetaminophen. Doctors recommend it to manage fever and occasional aches during any trimester of a woman's pregnancy. It's considered the gold standard of acetaminophen-based pain medications because it doesn't have any of the serious side effects that other pain medicines like aspirin or ibuprofen can cause.
However, a new study suggests that prolonged use of Tylenol during pregnancy may have the potential to cause developmental issues in children. In the study, which analyzed data from more than 130,000 pairs of parents and children, researchers found that kids exposed to Tylenol during the second and third trimesters had a 20% higher risk of developing autism or ADHD.
According to the study, this risk may be due to Tylenol's endocrine-disrupting properties. A group of 91 scientists, clinicians and public health professionals issued a consensus statement this month saying they were alarmed by the evidence suggesting that prenatal exposure to acetaminophen might alter fetal development.
As a result, they recommended pregnant women take it only when needed and avoid using it for prolonged periods of time. They also urged women to speak with their doctors about possible drug interactions before deciding to use the medication.
Despite the findings, it is important to note that most medical organizations consider acetaminophen to be safe for most women and their babies. This is because most medical organizations do not include acetaminophen in their lists of contraindicated drugs during pregnancy. As a result, most pregnant women have taken it at some point and do not need to be concerned about the risks of taking it.
Tylenol Use During Pregnancy to Developmental Disabilities
Tylenol (acetaminophen) is an over-the-counter drug that is used by millions of people across the country each week to relieve pain and fever. It is the most commonly used pain and fever-reducing medication for both children and adults.
It is marketed as safe and effective, and many doctors prescribe it during pregnancy to help reduce the risk of infant birth defects and developmental disabilities such as autism and ADHD. However, recent studies have shown that long-term acetaminophen use during pregnancy can increase the risk of autism and other neurodevelopmental disorders in children.
The link between acetaminophen and developmental disorders has become clearer and more widespread over the past few years, as scientists have analyzed a wide variety of data to find a correlation between acetaminophen use in utero and brain development in children. As a result, many doctors have stopped prescribing acetaminophen to pregnant women.
This change has been prompted by research that links the use of acetaminophen in utero to the development of neurobehavioral disorders, including autism and ADHD. The research is still relatively new, and it is unclear whether the connection between acetaminophen use and these conditions is due to a genetic risk factor or an environmental factor.
Researchers analyzing cord blood samples from more than 1,000 children found that kids who were exposed to the drug in utero had a higher chance of developing autism and ADHD later in life. This increased risk was significantly greater for those whose mothers had taken the drug more than six times during early pregnancy.
In addition, those with higher levels of acetaminophen in their cord blood were more likely to have language delays as children than those with lower levels of exposure. The researchers note that these results are consistent with previous studies that have linked acetaminophen use in the womb to decreased IQ and communication problems.
While acetaminophen is a popular drug and is often prescribed to pregnant women for pain and fever relief, the FDA warns that this drug can increase the risk of birth defects and other developmental disabilities in babies. For these reasons, the FDA has recommended that pregnant women avoid taking acetaminophen during pregnancy unless medically necessary.
Tylenol Use During Pregnancy to Neurobehavioral Disorders
Acetaminophen, the active ingredient in Tylenol and other brands of non-prescription pain relievers, is used to treat a wide range of ailments. It is commonly prescribed for fever, muscle pain, and headaches. In addition, it is commonly used to treat infections and colds.
Although the United States Food and Drug Administration (FDA) categorizes acetaminophen as a "Pregnancy Category B" medication, there have been some studies indicating that the use of acetaminophen during pregnancy may lead to neurobehavioral disorders in children. For instance, a study published in the journal PLOS One found that children who were exposed to acetaminophen while in their womb had higher sleep and attention problems at 3 years of age than those who were not.
In addition, a study published in the Journal of Pediatrics suggests that prenatal acetaminophen exposure may increase the risk for ADHD and hyperkinetic disorder in children. These disorders are characterized by inattention, hyperactivity, impulsivity, and lack of motivational and emotional control.
These findings are similar to previous studies that have linked acetaminophen use during pregnancy to conduct problems and oppositional defiant disorder in children. However, the new study is the first to examine acetaminophen use during the womb and behaviors at 3 years of age.
The authors of the study suggest that mothers who take acetaminophen during pregnancy should consider taking it in limited amounts as a precautionary measure. This is a good idea because research shows that taking too much of the drug can be dangerous to an unborn child.
Another reason for caution is that acetaminophen can cause allergic reactions in some people. If a person experiences any type of skin reaction after taking the drug, it is important to notify their doctor right away.
Despite this information, women who still choose to take the medication while pregnant should not worry. They can consult their doctors about how much medication they should be taking and how often.
It is also important to remember that the amount of acetaminophen in the mother's body is influenced by her body's hormones. Moreover, the baby's developing brain has many other factors to consider when it comes to determining what they will be like later in life.
How ZeroRisk Cases® can help grow your practice
If your firm is currently involved in the Tylenol Autism Lawsuit, contact us today so we can discuss how you can attract potential clients through our lead generation program. We can match you with affected users who match the criteria you provide, not just tell you about the number of clicks on a web page. Call us at 833-937-6747 so we can discuss what we can do for you and your practice.
Ed Lott, Ph.D., M.B.A.
President and Managing Partner
ZeroRisk Cases®
Call 833-ZERORISK (833-937-6747) ext 5
Summary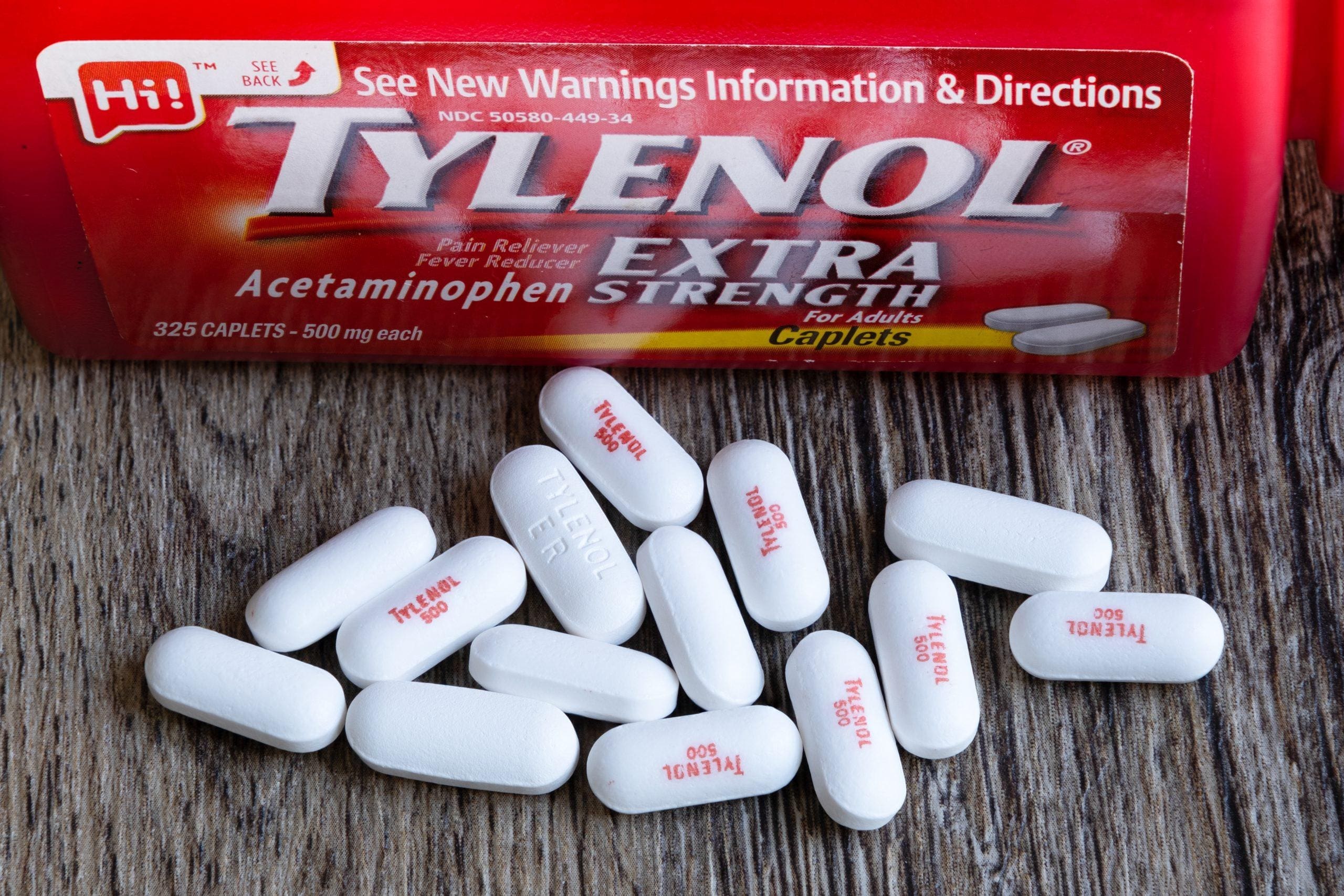 Article Name
Description
New research shows that pregnant women who use Tylenol (or generic acetaminophen) during pregnancy could lead to higher rates of autism in their children. The findings have prompted families across the country to sue Johnson & Johnson.
Author
Publisher Name
Publisher Logo

Recent Posts
Categories
Archives