Never Draft Your Own Demand Again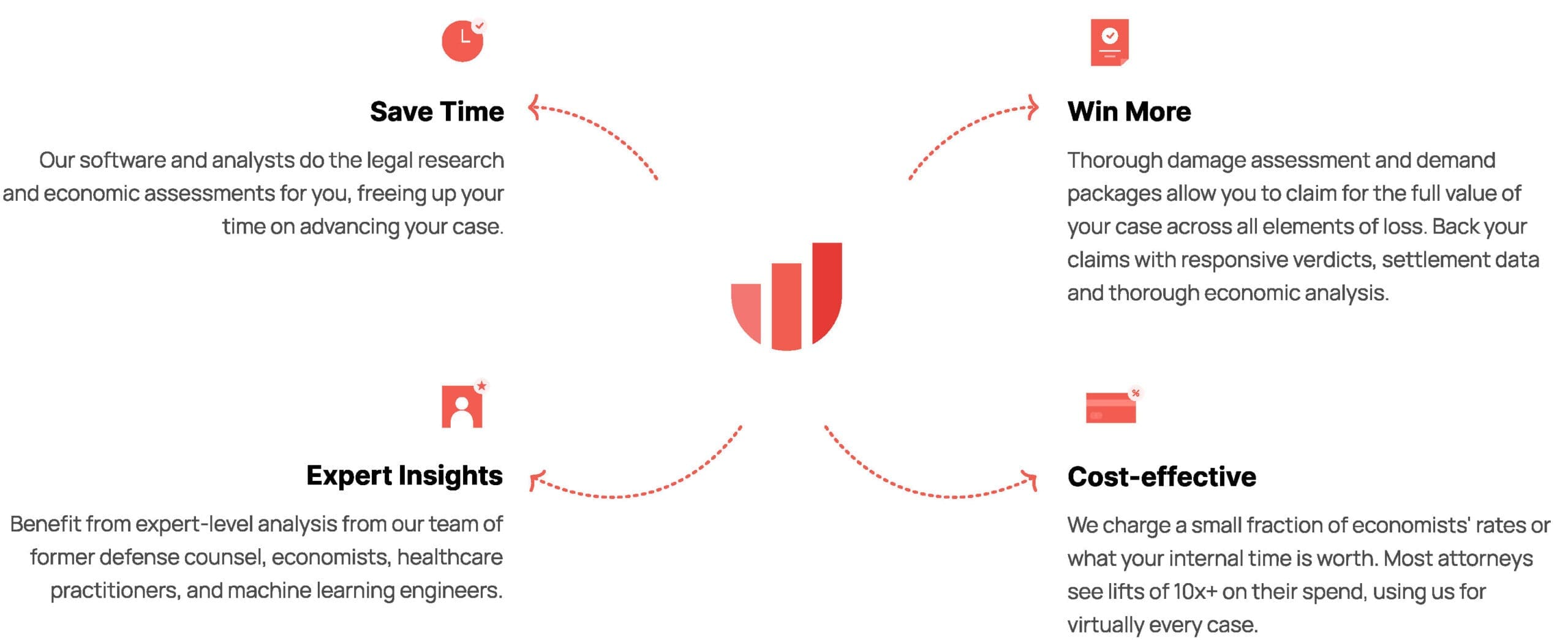 A tech solution that saves you from hours of case law research, computations, and administrative work
We use AI to provide reliable demand packages, backed by the most responsive case law and computations — without high expert costs.
Technology designed to help plaintiff attorneys
Increase settlements and awards
Claim for the full value of all heads of damages by presenting responsive verdicts, settlements, and computations.
Save 5+ hours in legal research
Save valuable time, focus on advancing your case rather than doing legal research.
Get expert-level visibility for all cases
Benefit from expert-level analysis without the expert-level costs. Our reports reduce the need for economists, which can cost $5k+.
Resolve your cases faster
Engage in principled discussions around the true value of a case at the outset, enabling faster resolutions.
Spend less time drafting your Demand Packages
Get high-quality demand packages that outline material facts, injuries, treatments, and robust damages estimates. Reflect specific demands for each element of damage with reference to verdicts, computations, and supporting documentation.
CONTACT US FOR A CUSTOM QUOTE.
CALL 833-937-6747 OR USE OUR REQUEST A QUOTE FORM.
OUR SOLUTIONS
Visit Our Other Sites