Posted by : Ed Lott, Ph.D., M.B.A.
On average, close to 110 million Americans have discovered that the water in their faucets has been contaminated by PFAS, also known as the "forever chemicals." PFAS are highly toxic chemicals that resist grease, oils, heat, and moisture. These have also been linked to severe health complications.
Many PFAS contamination attorneys are helping victims by suing corporations for water contamination. If your law firm hasn't yet explored this area of the law, now is the time to help sufferers examine the possibility of filing a PFAS contamination lawsuit.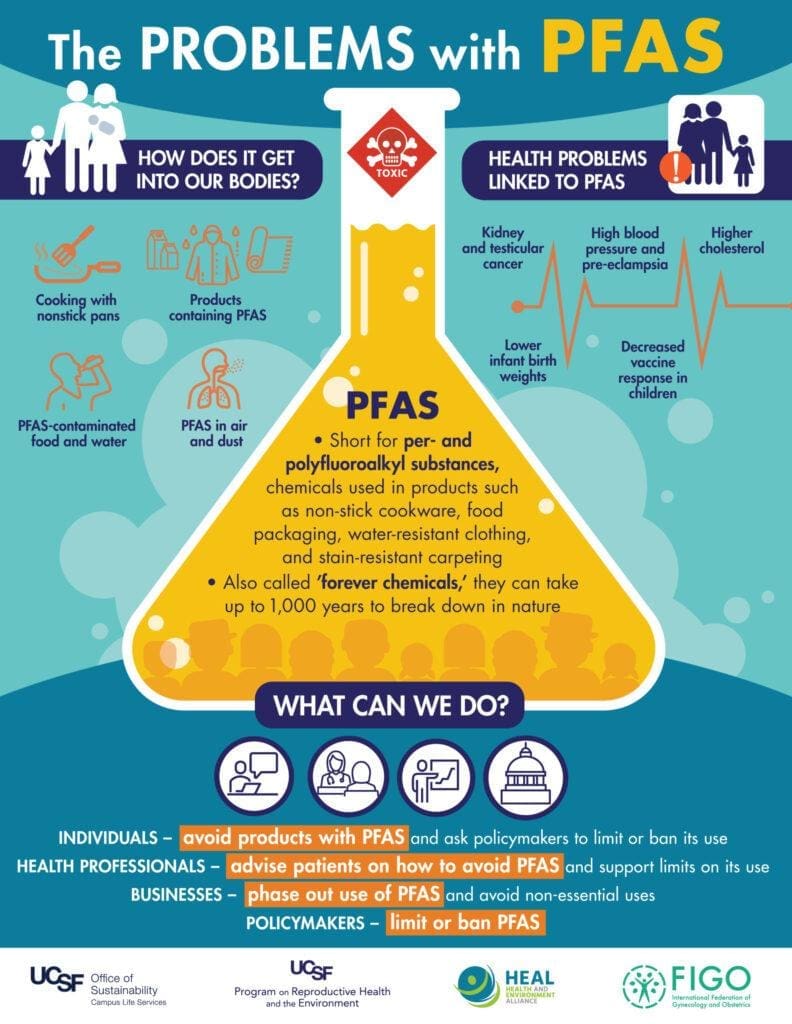 What is PFAS Contamination in Drinking Water?
Perfluoroalkyl and polyfluoroalkyl substances (collectively called PFAS) are a big group of artificially made chemicals used across the country since the 1950s.
DuPont invented the PFAS chemical patented as Teflon. However, 3M became its primary manufacturer. A scandal erupted when it was discovered that Teflon was contaminating the drinking water of thousands of people near the DuPont plant.
A class-action lawsuit uncovered that 3M and EPA (Environmental Protection Agency) knew these compounds were bioaccumulative and thus toxic in nature. Yet, they concealed the facts and allowed the slow poison to interfere with human systems, fish, and wildlife. They knew this hazardous substance tainted the tap water but didn't aware the public of its effect. These companies willingly hid the facts and suppressed related studies to allow the dangerous substances to intrude the human, animal, and aquatic life.
For over five decades, the PFAS compounds were washed down into numerous water sources from fire training/ response sites, industrial sites, landfills, and wastewater treatment plants/ biosolids. Since PFAS have stable atoms, they do not break down quickly, remaining as is for many years in drinking water.
EPA recently issued global health advisories for perfluorooctanoic acid (PFOS) and perfluorooctane sulfonate (PFOA), which have been linked to several types of cancers, leaving many to wonder if they're at risk. Since these substances are long-chained carbon atoms, they do not degrade in the environment and are also referred to as forever chemicals. Thousands of drinking water utilities nationwide are likely to have these toxic chemicals above EPA's advisory.
How Dangerous Are PFAS?
Close to 9,000 PFAS chemicals are used today, many of which are majorly employed for manufacturing nonstick coatings and waterproof products. This stuff is persistent and will stay there for hundreds of years in the groundwater. Even the most advanced treatment systems can fail to clean up these dangerous contaminants.
PFAS are known to have caused liver, kidney, testicular, and immune system damage. These interfere with the hormones, cause birth defects, and have carcinogenic properties. These accumulate in the human body upon every exposure and result in serious conditions like asthma, thyroid, blood pressure, cholesterol, reproductive issues, and more.
The industry argues to have voluntarily phased out the maximum use of PFAS. A risk management program by EPA also aimed at eliminating PFOS and PFOA to about 95%.
As an alternative, manufacturers have resorted to replacement PFAS (also called GenX). These may be touted as safe, but environmental groups and scientists report GenX, short-chained PFAS, as equally destructive for the environment compared to forever chemicals, if not more. DuPont also admits that GenX contains tumor-causing compounds, as discovered in animal tests.
Check out more tort mass contamination lawsuits: Camp Lejeune, Talc Lawsuit, and Tylenol.
Who Is Responsible For PFAS Contamination in Drinking Water?
Complaints from victims are adding up against big conglomerates, including 3M, DuPont, and Chemours. These companies are responsible for producing, marketing, and selling chemicals forever.
It is a decades-long deception by these parties. 3M and DuPont in-house studies dating back to the 1960s and 1980s already suggested that PFAS could pollute human blood. They also found elevated rates of cancer among their workers. Even the EPA was notified about the situation in 1998, yet nothing substantial was done about it.
Today, PFAS can be found in just anything, including textiles, carpets, outdoor gear, cardboard wrappers, packaging paper, cosmetics, agricultural products, cookware, medical devices, etc. When these items slip or decompose, the toxic particles get carried away in the groundwater. Waste disposal facilities and waste treatment plants are also responsible.
Apart from the alleged corporations, many others reportedly use PFAS, including Arkema, Asahi, BASF (Ciba), Clariant, Daikin America, and Solvay Solexis. These were all subject to the phase-out. In 2015, DuPont spun off its PFAS business to introduce Chemours, which again has been polluting the public drinking water systems. These two are stuck in a legal battle over who pays for the cleanup.
Regarding industrial discharges, nearly 500 facilities are releasing PFAS into the environment. You can check out some of those facilities here.
In addition, military bases and military airports are also among the major contributors to PFAS water contamination. The AFFF firefighting foam utilized for training and testing activities increases the PFAS risk for the nearby water bodies and the people living in those areas. For decades, they have been using this product and contaminating the groundwater. However, the DOD (Department of Defense) is now fighting to clean up this pollution.
PFAS became a problem after getting commercially available in the middle of the last century. These are chemicals that millions of Americans are ingesting even without realizing.
For this reason, numerous lawsuits have been filed by those who have suffered from the negligence of the companies involved. The claims allege that individuals exposed to PFAS contamination were victims of mental anguish, physical harm, property damage, bodily injury, and other related losses.
PFAS Water Contamination Lawsuit Updates
PFAS is a global health threat. Suing corporations for water contamination is the best way forward. In fact, these are subject to a growing number of litigations throughout the country.
2022 was a foundational year for EPA to regulate PFAS via proposed rules, advisory documents, and guidance addressing cleanup, drinking water issues, research, and enforcement actions. You can check out the yearend review here.
Attorney General Raoul has filed a lawsuit against 14 companies for causing toxic contamination by forever chemicals. Bayer Corporation, Dyneon, L.L.C., Corteva, Inc., and DowDuPont Inc. are a few of those businesses Raoul alleges to have contaminated Illinois water in more than 150 communities.
Thornton joins the PFAS contamination wagon alleging contamination of Colorado water. The lawsuit is about recouping the costs to mitigate the issue from the city's water system. Peterson Air Force Base using firefighting foam has been causing well water contamination. Although the military did take steps to remove the contamination, many communities might still have to deal with the problem without the necessary funding.
Another company to be sued for polluting community wells with the toxic PFAS compounds is Gore, headquartered near Newark, Delaware. It is alleged that a company worker who lived right across Gore's Cherry Hill Facility in Elkton, Maryland, in the late 1990s died of cancer-related complications. Despite this knowledge and understanding of the risks, the company dumped large amounts of waste in the groundwater and public sewage system. The plaintiffs also claim their well water has ten times more than the recommended levels of PFAS (i.e., 0.02 parts per trillion). Thus, they're seeking compensation for reduced life quality, medical monitoring funding, and reduced property values.
Attorney General Nessel's 2020 lawsuit against 17 PFAS defendants has reached a landmark settlement. It pronounces Asahi Kasei Plastics North America, Inc. (Asahi) to investigate PFAS levels in the soil, groundwater, and surface water at their former facility in Michigan. They're also suggested to start response action. It's a significant step toward bringing relief to the communities.
In the AFFF lawsuits, if you look at the flow of the MDL litigations across the country, the current lawsuits are anticipated to be going for a global settlement. Plaintiffs in bellwether trials can expect some relief concerning compensation. Attorneys estimate top-tier plaintiffs to receive anywhere between $200,000 and $500,000. Second-tier plaintiffs can expect around $150,000 to $300,000. At lower levels, the settlements can be around $75,000 or less.
Expand Your Practice, Fight The Wrongdoers, & Ensure Victory for the Victims!
Many professionals are expecting 2023 to be a torch-bearing year with fruitful resolutions. PFAS water contamination attorneys are fighting for the rights of those troubled. If your law firm hasn't yet explored this area of the law, now is the right time for suing corporations for water contamination because they either knew the danger or should have taken steps to stop the menace but chose to poison innocent lives and get away with the misconduct.
Taking legal action is necessary not just for the victims but also to encourage cleanup and make it a better place for upcoming generations. It will discourage further contamination and preserve the planet.
When you're ready, contact the experts at ZeroRisk Cases® to generate qualified and high-caliber leads in such mass tort cases. Call us at 484-222-8330 to discuss your requirements.
Ed Lott, Ph.D., M.B.A.
President and Managing Partner
ZeroRisk Cases®
Call 833-ZERORISK (833-937-6747) ext 5
Summary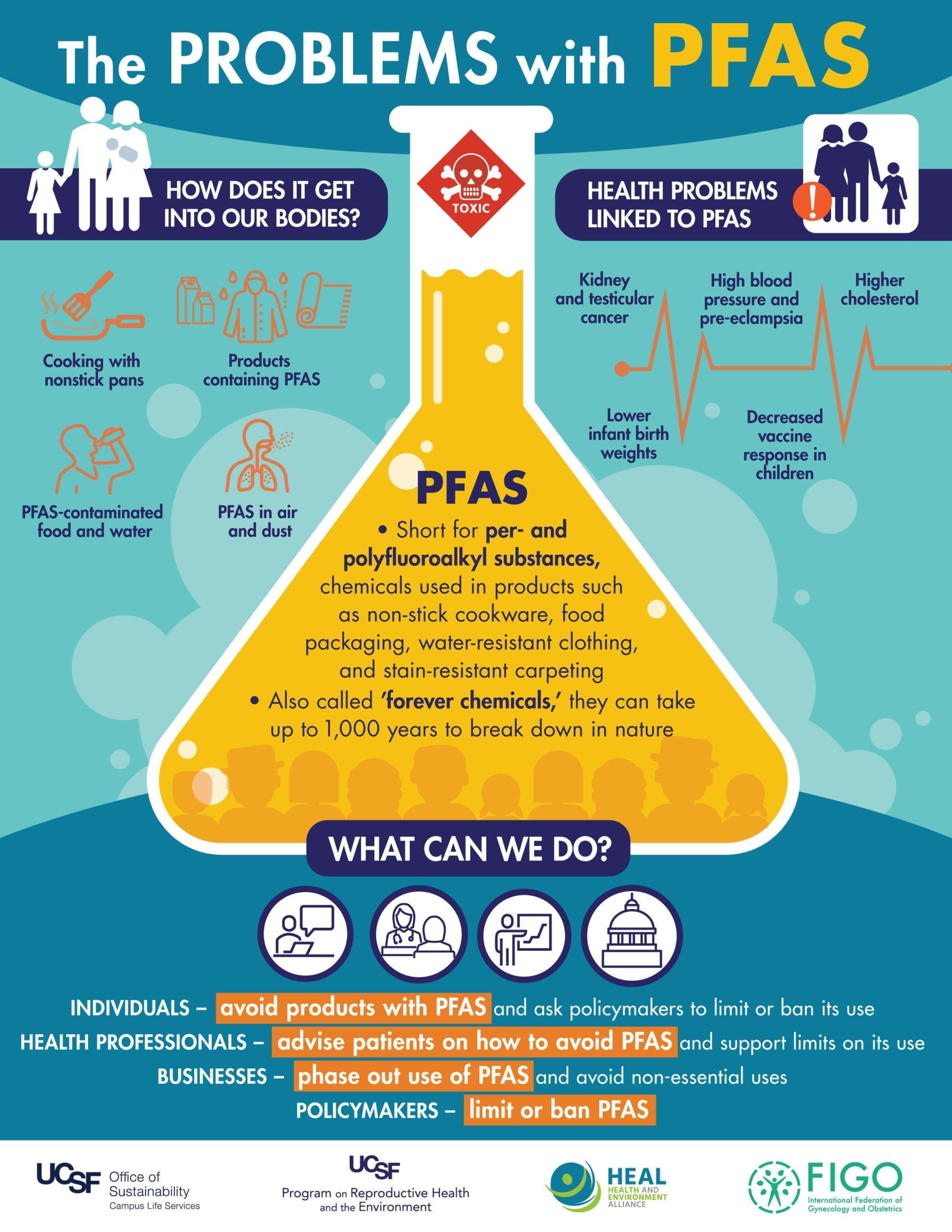 Article Name
PFAS/ PFOS Water Contamination in Public Drinking Waters
Description
On average, close to 110 million Americans have discovered that the water in their faucets has been contaminated by PFAS, also known as the "forever chemicals." PFAS are highly toxic chemicals that resist grease, oils, heat, and moisture. These have also been linked to severe health complications.
Author
Publisher Name
Publisher Logo

Recent Posts
Categories
Archives