Posted by : Ed Lott, Ph.D., M.B.A.
The complaints about water contamination from Perfluoroalkyl and polyfluoroalkyl substances (collectively called "PFAS") near military institutions and bases are adding up continuously. Victims who have lived or worked on or near a military base or military airports are filing claims for their illnesses, injuries, and agonies. Many law firms are investigating these lawsuits, and so can you to expand your practice and represent the rights of those who have suffered and continue to suffer from this contaminated water exposure.
The Department of Defense (DOD) has identified over 700 sites with chemical water contamination, estimating many more to exist all over the country. These toxic chemicals, especially in groundwater, exceed the EPA's guidelines. Despite knowing how dangerous these chemicals are, (regulated) production continues.
The "forever chemicals" have been called the Devil They Knew, as right from the beginning of the 1950s, these were discovered to be bioaccumulative. Yet, the manufacturers got away with poisoning thousands for over half a century and denied the toxicity claims of these long-chain chemicals.
There is a long-standing battle over who pays to clean the chemicals from the environment. EPA, too, knew about the potential hazard from the late 1990s yet failed to limit the discharge or help with the cleanup of these chemicals until much later. Besides, many victims lack the ability to sue the government for water contamination.
There is little progress being made in these mass tort cases. Hence, you can be the voice of those who have suffered due to the negligence of a few big shots and governmental authorities that failed to devise a stringent preventive plan.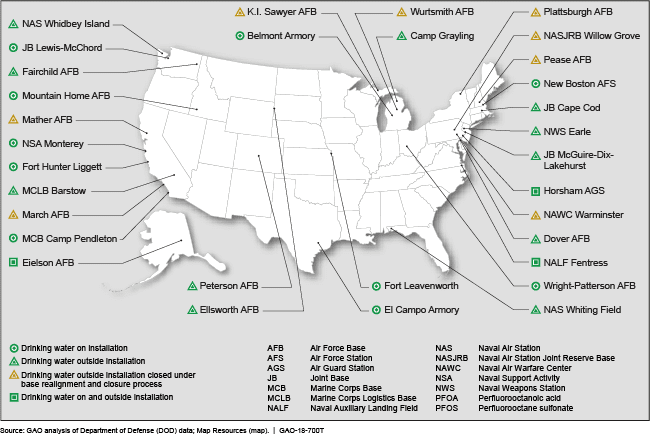 What Are PFAS?
PFAS are the most persistent synthetic chemicals to date. Also dubbed "Forever Chemicals," these are a group of man-made chemicals that tend to stick around in the atmosphere, remain in our systems, and keep accumulating with each exposure.
There are about 9,000 chemicals that make PFAS, but the most popular ones are PFOA (Perfluorooctanoic acid) and PFOS (Perfluorooctane sulfonate), also called the C8, making the 8 carbon atoms chain that causes adverse health effects. Click here to know more about PFAS.
Where Are PFAS Found?
PFAS can be found in manufacturing plants that produce cookware (Teflon, produced and marketed by The Chemours Company, a spin-off from DuPont, is a good example), water-resistant fabrics, household cleaning items, cosmetics, lubricants, paint, and automotive components. In addition, military installations that utilize firefighting foams are another major source of this dangerous chemical. PFAS can also be found in pesticides, food, hydraulic fluids, ink, medical devices, and many water sources.
What Are The Side Effects Of PFAS?
The use of PFAS began in the 1940s, and it quickly gained popularity for its ability to repel oil, grease, heat, and water. Though its full effect remains in question, the EPA has confirmed the presence of PFAS in the air, water, and soil, as well as in the blood of animals, aquatic life, and humans.
This study suggests that 95% of adolescents and adults in the US have measurable serum levels reflecting current or past exposures. PFAS are also linked to:
Increased high blood pressure
High cholesterol
Changes in liver enzymes
Low fertility
Thyroid
Congenital disabilities
PFAS are a menace contaminating the water supply at several military bases. Despite a partial phaseout, many companies continue producing replacement PFAS, or GenX, which are again toxic to the environment and communities. These are resistant to even the most advanced water treatment systems, for they have a stable and strong bond between carbon and fluorine atoms, leading to constant accumulation.
How Did Military Installation Waters Contaminate?
Water contamination is frightening for all communities. But how did military base water become contaminated?
The DOD has been using firefighting foam developed by Naval Research Laboratory with 3M in the 1960s for over five decades. The substance has been used for maintenance, testing, and training activities due to its fire-retardant properties.
The problem began when these toxic substances started getting washed away into the nearby grounds and streams. The chemicals also got saturated in the soil at numerous military installations and areas nearby. For your information, munitions have contaminated as much as 15 million acres of land in America.
Furthermore, individuals at different military bases started developing various types of cancer insidiously. These people had zero idea about what was happening. As things started coming to the fore, plaintiffs and their legal counsels started filing class action lawsuits to seek justice.
Today, many PFAS water contamination attorneys are helping complainants navigate the way to recovering reasonable damages.
Since these chemicals' carcinogenic properties came to light, the military stopped using the firefighting foam. It is now utilized only in real emergencies, not for training and maintenance purposes. Even in a real crisis, the DOD claims to clean up the substance by employing its Comprehensive Environmental Response, Compensation, and Liability plan.
PFAS Lawsuit Quick Updates
Big corporates, including DuPont, The Chemours Company, and 3M, have been sued for damaging the environment with forever chemicals and for the suffering of people who lost their jobs, livelihood, and loved ones.
Litigations against 3M have gained massive attention from the mass tort community. Legions of attorneys are working to accelerate the developments in this multibillion-dollar litigation. Plaintiffs are moving beyond 3M and DuPont, pursuing litigation against companies including Tyco Fire Products, Chemguard, Inc., and National Foam Inc.
As of January 2023, thousands of AFFF class action active cases exist. Many of these are claims by local governments alleging firefighting foam contaminates the military base water supply. The remaining are traditional product liability cases.
Major legal pressure over the damage caused by PFAS in military bases and other areas has prompted a turning point in these cases. 3M, one of the United States' well-known conglomerates, has set a 2025 deadline to stop producing forever chemicals. A few companies have already agreed to pay over a billion dollars in settlements and over $4 billion for future payments.
Multiple US states and cities have filed lawsuits for pursuing litigation due to the widespread dangers of PFAS water contamination.
Five European countries, including Denmark, Germany, Norway, the Netherlands, and Sweden, have been working to propose the strict use of PFAS.
The EPA in the country had also set an advisory health standard of 70 parts per trillion (ppt), which further lowered to drastic levels – 0.02 ppt for PFOS and 0.004 ppt for PFOA. DOD believes this isn't enforceable, yet they'll consider complying with these standards.
2023 could be a big time for PFAS mass tort lawsuits, and as the public becomes more aware, the concerns are only anticipated to grow. Click here to learn more.
The Bottom Line
Imagine living and working next to a toxic dump!
Imagine breathing toxic chemicals you never knew were toxic because manufacturers suppressed the studies.
Imagine serving the country while actually being poisoned to slow death.
PFAS is a national emergency. These chemicals are persistent and like rocks. Thus, it is a full-blown crisis even the government acknowledges.
If you think your expertise can develop a link between PFAS and the injuries of potential clients, you may be able to file a personal injury claim against those involved in the dynamics of the process. You can also devise a wrongful death case if a client's loved one's death can be traced back to PFAS exposure.
Indeed, we respect the long and storied histories of the companies involved, but how they've been concealing facts concerning PFAS toxicity is outright immoral.
Victims are looking to demand legal and ethical accountability. If you can help, we can connect you to those who can benefit from your expertise.
Growing Your PFAS Litigation Practice
Today, many attorneys are offering free consultations to help PFAS water contamination victims determine the correct legal action in their cases. If your law firm hasn't explored this area of law, now is the time.
Equip yourself to guide potential clients through the process from the start till the end. Legal counsels are particularly interested in the following military bases:
Alameda Naval Base, California
Chanute Air Force Base, Illinois
Dallas Naval Base, Texas
Jacksonville Naval Base, Florida
Plattsburgh Air Force Base, New York
Richards-Gebaur Air Force Base, Missouri
Seymour Johnson Air Force Base, North Carolina
Wright-Patterson Air Force Base, Ohio
Wurtsmith Air Force base (Oscoda), Michigan, and many more
This interactive map by the Environmental Working Group (EQG) allows tracking of the different military bases contaminated by PFAS across the country.
Law firms are fighting to get their clients compensated for past and future medical expenses, lost wages, pain and suffering, impairment, lost marital benefits (care and comfort, etc.), and funeral expenses. Allegations include:
Failing to warn the public about the health risks of AFFF
Marketing dangerous PFAS products
Not providing reasonable instructions on safe use
Repeatedly denying the toxicity of PFAS
Withholding information about the carcinogenic nature of the product
Discrediting studies that established a link between AFFF and adverse health effects.
There are also claims that DOD has been somewhat slow in coming to the cleanup table.
Many parties have collectively masked the realities and played a big role in sickening our first responders, military members, and their families. PFAS is also one of the major toxic compounds suspected to have contaminated the U.S. military base at Camp Lejeune, North Carolina.
So, get started on suing the government for water contamination by forever chemicals before your competitors do. We can help legal professionals like you acquire high-quality leads willing and ready to retain your legal services.
In the end, time will tell how and when the military veterans and their families, contractors, and employees will be able to seek justice for the agony caused at hundreds of military facilities.
But you do what's right for the military members; we'll do the best for you!
Contact us to get a quote.
Ed Lott, Ph.D., M.B.A.
President and Managing Partner
ZeroRisk Cases®
Call 833-ZERORISK (833-937-6747) ext 5
Summary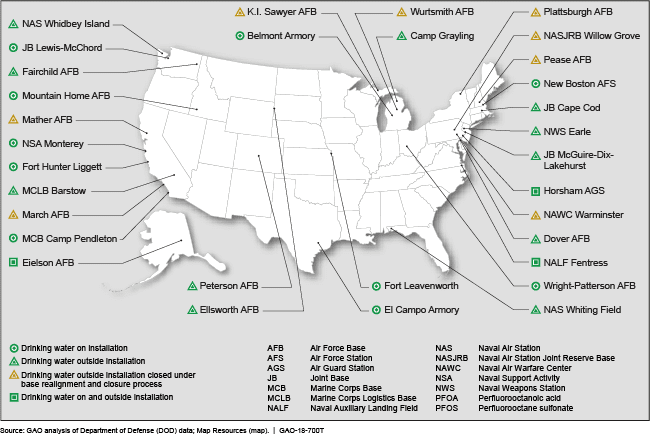 Article Name
PFAS/ PFOS Water Contamination at Military Bases and A Lack of the Ability to Sue the Government
Description
PFAS are the most persistent synthetic chemicals to date. Also dubbed "Forever Chemicals," these are a group of man-made chemicals that tend to stick around in the atmosphere, remain in our systems, and keep accumulating with each exposure.
Author
Publisher Name
Publisher Logo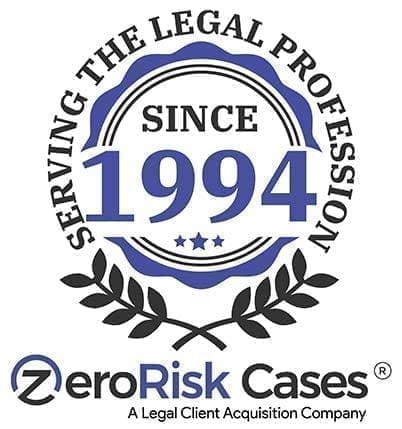 Recent Posts
Categories
Archives