Posted by : Irvin Jackson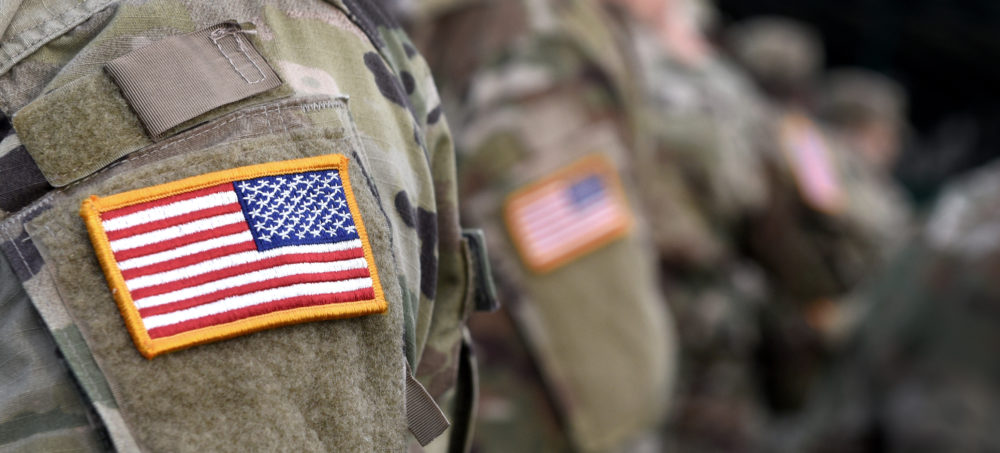 August 03, 2022
Thousands of Marine veterans and their family members will soon be able to file Camp Lejeune water lawsuits, now that the U.S. Congress has overwhelmingly approved new legislation which President Biden has already pledged to sign into law, which will provide access to critical health benefits and financial compensation for a variety of toxic exposures linked to military service.
The U.S. Senate voted 86-11 Tuesday evening to pass the "Honoring Our PACT" Act, which is an expansive package of bills that expands eligibility for VA healthcare benefits to more than 3.5 million veterans exposed to toxic burn pits and other chemicals during military service.
President Biden issued a statement yesterday, indicating that he looks forward to signing this bill, which addresses the nation's failure to take care of military service members and their families impacted by toxic exposures, and reverses decades of the government's failure to take responsibility for injuries caused contaminated water at Camp Lejeune Marine base in North Carolina between the 1950s and late 1980s.
Honoring Our PACT and Camp Lejeune Justice Act Provisions
The bipartisan Sergeant First Class Heath Robinson Honoring Our PACT Act of 2022 provides the largest expansion of benefits for service-connected health issues in over three decades.
While much of the media attention has focused on coverage provided for health problems linked to burn pit exposures during military service during the gulf wars, the legislation also addresses a number of other injuries linked to exposure to harmful toxins during service or on military bases, and opens the door for thousands of individuals exposed to toxic Camp Lejeune water to now file lawsuits against the U.S. government, even though those claims were previously barred.
Injured by Toxic Camp Lejeune Water?
Law now allows individuals to pursue Camp Lejeune water contamination settlements from the U.S. government for injuries caused by exposure between 1953 and 1987.
"I have long said we have a lot of obligations as a nation, but we have only one sacred obligation – to prepare and equip those we send to war and to take care of them and their families when they come home," said President Biden in a statement indicating that he will soon sign the legislation into law.
The new legislation includes an updated Camp Lejeune Justice Act, which veterans groups and military advocates have been pushing for years to enact into law.
Previously Barred Camp Lejeune Water Lawsuits Can Now Move Forward
It is estimated that more than one million Marines and their family members were exposed to toxic Camp Lejeune water between the early 1950s and late 1980s, and some estimates suggest that toxic chemicals in the water may be responsible for more than 50,000 cases of breast cancer, 28,000 cases of bladder cancer, and 24,000 cases of renal cancer, as well as thousands of cases involve Parkinson'€™s disease, birth defects and other health complications.
Previously the U.S. government has defended against any claims brought over the failure to provide safe drinking water by arguing that any Camp Lejeune water lawsuits were barred due to qualified immunity, or the statute of limitations in North Carolina, which had already expired by the time the water contamination problems were discovered.
The Camp Lejeune Justice Act opens a two year window for individuals exposed to the water for at least 30 days between August 1, 1953 and December 31, 1987, to file a lawsuit against the U.S. government, including former service members, family members who resided on the base, individuals exposed to the water in utero and civilian contractors who worked at Camp Lejeune.

Water contamination at Camp Lejeune in North Carolina between 1953 and 1987 caused cancers, birth defects, miscarriages and other side effects for U.S. Marines and their family members.
Over the past few months, while the legislation was still working its way through the U.S. Congress, lawyers have been preparing to file Camp Lejeune toxic water lawsuits on behalf of individuals nationwide, gathering evidence that will be required to establish that specific injuries reported by former service members and their families were caused by contaminants in the water at Camp Lejeune.
Camp Lejeune Water Contamination Problems
Marine Corps Base Camp Lejeune is a military installation in Jacknsonville, North Carolina, which was plagued by water contamination problems for decades. However, the issues were not discovered until the 1980s.
In 1982, officials began testing water at Camp Lejeune and found toxic solvents and over 70 other hazardous chemicals. It is now widely acknowledged that for decades military personnel and their families living at the base drank, bathed in and inhaled fumes from water that contained toxic chemicals at levels that were between 200 and 300 times higher than what safety regulators consider safe.
The U.S. Department of Veterans Affairs has previously established a list of certain conditions that are presumptively caused by the Camp Lejeune toxic water, including bladder cancer, kidney cancer, liver cancer, multiple myeloma, non-Hodgkin'€™s lymphoma, Parkinson's disease, adult leukemia, aplastic anemia and other myelodysplastic syndrome. However, numerous additional injuries are believed to be related to the water and the VA has only covered claims for veterans, not their family members.
Once the bill is signed into law, the U.S. government will not be able to raise the North Carolina statute of limitations or statute of repose as a defense in the Camp Lejeune water lawsuits, or assert qualified immunity to the claims. However, each individual plaintiff will still need to establish a causal relationship between their claimed injury and the toxins in Camp Lejeune water, which will require expert testimony and supporting evidence.
Long Road To Passage of New Camp Lejeune Water Law
Despite broad bipartisan support, which has rarely been seen in the U.S. Congress in recent years, the "Honoring Our PACT" Act and new Camp Lejeune water contamination law have faced delays, as the parties tied up addressing the legislation amid seemingly unrelated political issues.
President Biden called for the legislation during his State of the Union address in January 2022, as part of his Unity Agenda to address issues that are important to both parties.
In March 2022, the U.S. House of Representatives passed the legislation with bipartisan support in a 256 to 174 vote. However, the legislation languishes in the U.S. Senate for months with no activity.
Following a number of amendments, the "Honoring our PACT" Act of 2022 was initially approved by the U.S. Senate on June 17, 2022, and was expected to go through a quick reconciliation process and hit President Biden's desk by the July 4th Holiday.
One of the amendments added in the Senate raised tax-related procedural issues, since it contained a specific clause related to the tax treatment of certain income derived from contract buyouts of health care professionals. To avoid restarting the legislation in the U.S. House of Representatives, the House Rules Committee opted to remove that one provision, but otherwise allowed the U.S. House to vote on a version of the bill that contained the exact text of the Senate version, without that one specific clause, and it was passed with even more bi-partisan support in a vote of 342 to 88 in July.
In what has been widely criticized as a purely political manuever, a group of Republican U.S. Senators have been blocking another vote on the final version of the legislation, preventing the 60 votes needed to end a filibuster last week. However, late last night, just days before the U.S. Congress enters a four week recess, Senator Schumer held another cloture vote, passing the legislation.
"I look forward to signing this bill, so that veterans and their families and caregivers impacted by toxic exposures finally get the benefits and comprehensive health care they earned and deserve," said President Biden in a statement issued last night.
Once the new legislation is signed into law, it will start the two year clock for individuals to present their claims, and it is expected that thousands of Camp Lejeune water lawsuits will start to be filed in the U.S. District Court for the Eastern District of North Carolina, which has been granted exclusive jurisdiction over over the litigation.
The post Lawsuits Over Camp Lejeune Water Cleared to Move Forward In U.S. Congress appeared first on AboutLawsuits.com.
Recent Posts
Categories
Archives