Posted by : ZeroRisk Cases Marketing
If you are a legal professional or a law firm looking to expand your practice, baby formula litigation is an excellent campaign to help you get started.
Lawsuits are being filed against the manufacturers of Similac and Enfamil by parents whose premature infants were diagnosed with NEC after being fed these formulas.
At ZeroRisk Cases®, a national client acquisition company, we can provide a steady flow of high-quality, signed mass tort cases. Keep reading to know more about the growing litigation, 2023 necrotizing enterocolitis and baby formula litigation updates, and what legal counsels need to understand before proceeding with the lawsuits.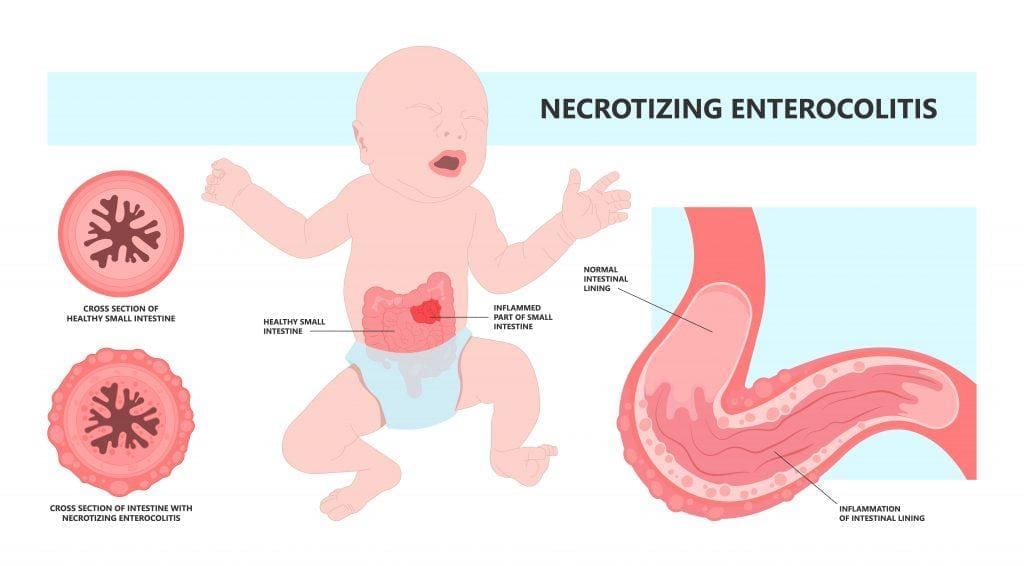 Baby Formula Litigation – A Quick Overview
Necrotizing enterocolitis (NEC) is a severe and potentially fatal disease that can affect premature infants. It is characterized by inflammation and damage to the tissues of the intestine, which can lead to tissue death (necrosis) and a bowel perforation.
The cow milk-based formula can cause severe inflammation, leading to blood poisoning, infections, and death in preemies.
There have been several lawsuits related to NEC and the use of baby formula. The lawsuits allege that specific baby formulas, particularly those containing cow's milk protein, may increase the risk of NEC in premature infants. The plaintiffs claim that the manufacturers of these formulas failed to warn consumers of this risk or to take adequate steps to minimize it.
The litigation has involved several different baby formula manufacturers, including Abbott Laboratories, Mead Johnson Nutrition, and Nestle. Some of the lawsuits have been settled, while others are still ongoing.
It is important to note that while there is some evidence to suggest a link between certain types of baby formula and NEC in premature infants, the issue is still a matter of debate among medical professionals. We urge parents and caregivers of premature infants to speak with their healthcare providers about the risks and benefits of different types of formula and make informed decisions based on the individual needs of the child.
You can check out this link to know more about the baby formula litigation and get a good look into what NEC is about and the specifics of these cases.
Damages in the Baby Formula Lawsuits
Families of preemies can request damages after their infant was ingested by one of the formulas named in this lawsuit, which resulted in this deadly gastrointestinal condition. The types of compensation plaintiffs typically seek in baby formula lawsuits include:
Consequential damages for both injured children and their parents as part of the child's claim or a separate claim
Reimbursement for medical expenses, including current and future costs
Compensation for pain and suffering
Damages for lost income and reduced earning capacity
Loss of consortium, which accounts for the intangible benefits of care, nurturing, and affection that is lost when a child is severely injured or disabled
Wrongful death claims
These cases are extremely sensitive due to the level of damage inflicted on the victims. For cases to be eligible for compensation, the plaintiff's child must have been:
Prematurely born
Fed Similac or Enfamil at the hospital
Received an NEC diagnosis
As their legal counsel, you can file a case for:
Negligence
Product liability
Failure to warn about NEC risks
Misrepresentation
Wrongful deaths
In addition, most cases must adhere to the specific state's statute of limitation, which remains between two to ten years. The regulation can differ based on the type of case it is, for example, a wrongful death lawsuit vs. a product liability case.
All in all, the litigation is ongoing, and developments, no matter slow, are taking place. When this mass tort lawsuit concludes will depend on how quickly the plaintiffs and defendants are willing to reach a resolution. However, our experts anticipate that resolving the matter could take months or even a few years.
What's Happening As Of April 2023?
Many of you might already be following the Necrotizing Enterocolitis and baby formula litigation updates pretty closely. But for those who are not aware, here is what has been happening to date:
A disheartening but expected study has emerged by Emory University, which suggests that premature African-American infants are at a higher risk of experiencing necrotizing enterocolitis (NEC) and succumbing to it than their white counterparts.
The ground reality sort of aligns with the studies as we can see many clients who are (disproportionately) from minority backgrounds in the NEC litigation. Essentially, the study also highlights the issue of healthcare inequalities and the absence of access to human donor milk in specific communities, which may contribute to a greater likelihood of premature black infants developing NEC due to infant formula consumption.
The litigation remains active in the Northern District of Illinois. Only a few cases are adding up to the list. Also, there is no claim registry in this MDL. However, it is one of the most talked about mass torts due to the high-profile defendants involved.
The litigation remains small because many cases are still reported in state courts, and many have been remanded back to state courts and will not be part of the MDL. Yet, this will not be as big as any other mass tort like the opioid, roundup, talcum powder, or hernia mesh litigation.
The mass tort landscape is consistently evolving, and newer litigations are gaining prominence with time. You can explore your options and team up with the ZeroRisk team to know how to get only converting leads.
March 2023 Update
As of March 2023, there were a little over a hundred active cases in the baby formula NEC class action MDL. Probably not like many other mass torts, but the MDL is going strong. Settlements are yet to be made. And many law firms are coming forward in the playfield to expand their practice.
November 2022 Update
The lawsuits are ongoing, baby formula attorneys are continuously accepting claims files, and bellwethers are still being selected from the MDL. Estimated settlement amounts range between $5,000 to over $500,000, which is just an educated guess based on previous lawsuits.
September 2022 Update
The baby formula litigation has been growing steadily. Around 30 cases (monthly average) are added to the MDL. Attorneys nationwide are working to gather and file related claims. They are also preparing to bring up potential bellwether trials.
June 2022 Update
Product shortage has deeply affected mothers and babies. However, the Abbott Laboratories' MI facility plans on reopening. Meanwhile, this study has emerged showcasing the inside conditions of the Abbott Laboratories facility because of which it was shut down.
May 2022 Update
The NEC baby formula litigation is causing consumers to feel its impact, with product shortages declared nationwide. Partially, the deficit is due to Abbott's recall of some specific baby formulas reported to have dangerous bacteria. Even the President has implemented additional measures to address the issue nationally.
April 2022 Update
What are the 2022 necrotizing enterocolitis and baby formula litigation updates? Victims across the United States are filing cases against Abbott Laboratories and Mead Johnson, alleging that these companies did not warn doctors and parents of the dangers associated with their cow-milk-based baby formulas.
On April 8th, the United States Judicial Panel on Multidistrict Litigation (JPML) issued a transfer order that consolidated all pending lawsuits into the MDL, allotting it to the Northern District of Illinois.
This MDL encompasses the cases previously consolidated in Madison County, IL, during the past winter, resulting in a "mini MDL."
As a result of the consolidation, the defendants requested the cases to be transferred to either Cook County or Lake County courts in the Chicago area since it was easier for their counsels to get a hold over the specifics of the cases in familiar territory.
The lawsuits involve Similac (manufactured by Abbott), Enfamil (manufactured by Mead Johnson), and other powdered baby formulas that are linked to necrotizing enterocolitis (NEC), a potentially deadly gastrointestinal disease in premature infants, according to research published in the National Library of Medicine.
There Are Two Separate Proceedings in This MDL
The baby formula MDL being significantly smaller could also mean that plaintiffs can expect reasonable settlements without destroying the defendants' profitability. Hon. Rebecca Pallmeyer is appointed as the judge on this MDL to ensure those who have suffered injuries from NEC are fairly compensated.
In fact, two distinct yet coordinated proceedings have been filed in the federal court in response to the issues with the Similac formula.
One is, of course, the MDL established for all Similac lawsuits and Enfamil lawsuits due to infants developing NEC from cow milk-based formula products. The cases are centralized before Judge Pallmeyer in this MDL. Several cases have been selected for bellwether trials, which will help attorneys evaluate how the responses unfold. It will also help determine precise settlement amounts and give the cases a better direction.
The next? There is another MDL presided by U.S. District Judge Matthew F. Kennelly in the Northern District of Illinois. In this MDL, the lawsuits encompass cases related to Similac, Alimentum, and EleCare product recalls.
We Can Help You Attract the Right Baby Formula Litigation Clients
In addition to investigating NEC claims, the ZeroRisk Cases® team can also capture quality cases in Camp Lejeune, Hair Straightener, Tylenol, Roundup, Firefighting Foam, PFAS, and many other mass torts. Our innovative lead-generation techniques help us provide our law clients with a competitive advantage like no other.
We neither exploit the futures of vulnerable people nor waste time in false claims. We have a comprehensive intake process to ensure the claimant package is well-aligned with your needs. We are committed to upholding higher standards of professionalism and integrity. Every campaign we run includes our Compliance Program.
Call us at 833-937-6747 (Toll-Free) to get started before your competitors.
Ed Lott, Ph.D., M.B.A.
President and Managing Partner
ZeroRisk Cases®
Call 833-ZERORISK (833-937-6747) ext 5
Summary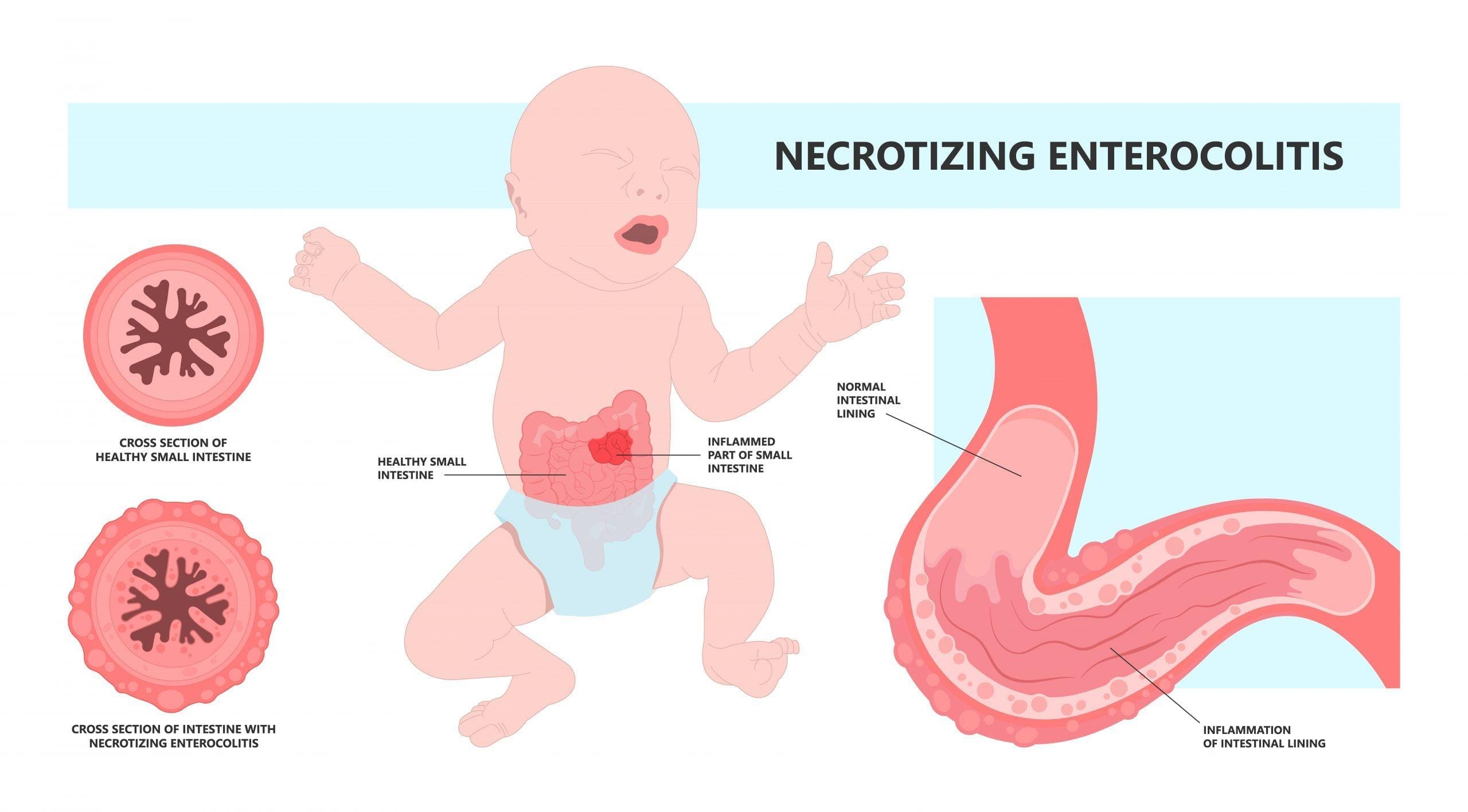 Article Name
Latest Update in Necrotizing Enterocolitis (NEC) and Baby Formula Litigation
Description
If you are a legal professional or a law firm looking to expand your practice, baby formula litigation is an excellent campaign to help you get started.
Author
Publisher Name
Publisher Logo

Recent Posts
Categories
Archives