Posted by : Ed Lott, Ph.D., M.B.A.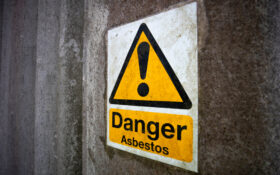 The U.S. Environmental Protection Agency has announced an $18.5 million settlement between the former owner of the W.R. Grace & Co. mine and the hundreds of individuals diagnosed with malignant mesothelioma and other asbestos-related diseases in the town of Libby, Montana. The mine, which operated for decades, exposed workers and residents to dangerous levels of the carcinogenic mineral.
The settlement brings to an end a decades-long investigation and litigation involving individuals and families who were diagnosed with asbestos-related diseases, including malignant mesothelioma. The monies from the settlement will go towards compensating those victims, as well as towards funding continuing environmental clean-up projects and removal of the asbestos-containing materials that continue to contaminate homes and structures in the small town.
Upon discovery of the many cases of mesothelioma and other asbestos-related illnesses being caused by the W.R. Grace & Company, the company faced over 65,000 asbestos-related personal injury lawsuits encompassing more than 129,000 individual claims. They filed for Chapter 11 bankruptcy in 2001 that placed trust funds into an asbestos personal injury trust and an asbestos property damage trust. The company also paid the EPA $250 million for cleanup work.
Read the source article at mesothelioma.net
Recent Posts
Categories
Archives