Posted by : ZeroRisk Cases Marketing
Camp Lejeune was a United States Marine Corps base in North Carolina contaminated with Volatile Organic Compounds (VOCs) in its drinking water from the 1950s through the 1980s. The contamination has been linked to numerous health problems, including cancer, birth defects, and other illnesses.
Many legal cases have been brought on behalf of individuals affected by the contamination at Camp Lejeune. Some law firms may specialize in these cases and prioritize those they believe have the strongest chance of success or the potential for the highest financial settlements or awards.
Lawyers have a duty to provide competent and diligent representation to their clients and to adhere to ethical standards of conduct. We believe it is important for all lawyers to prioritize their client's needs and interests. It is also important for them to act ethically and professionally.
Ultimately, it is about protecting our communities and settling these cases against major big shots that have been playing with the lives of innocent people.
But only a few attorneys are willing to take tier 2 cases in the Camp Lejeune lawsuit.  Everyone deserves justice. But some firms put profit over people.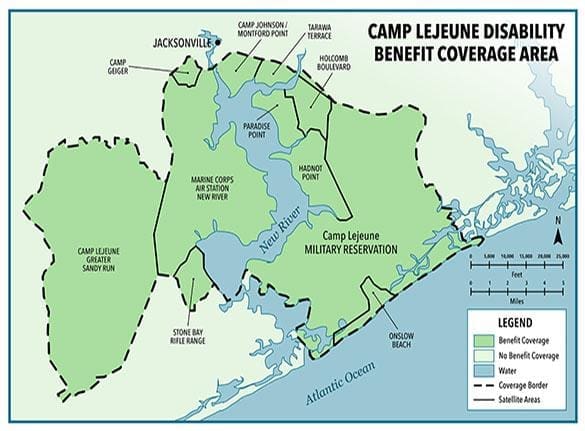 Camp Lejeune Lawsuits – A Quick Overview
In 1982, Volatile Organic Compounds (VOCs) were detected in the water supply of the U.S. Marine Corps Base Camp Lejeune in Jacksonville, North Carolina (NC). However, several studies found that the contamination had begun much before, i.e., in 1953. Since then, the toxic chemicals kept polluting the drinking water, exposing base workers, service members, and families to this dangerous contamination.
The VOCs identified at the base included benzene, Tetrachloroethylene, Perchloroethylene (PCE), Trichloroethylene (TCE), and Vinyl Chloride. These are all carcinogenic in nature, and whether the victims were impacted directly or indirectly, the Camp Lejeune lawsuits make sense, since everyone seeks and deserves to obtain damages for their agony.
In fact, it is believed that over 70 toxic chemicals were contaminating the drinking water supply at the base.
Different law firms have been helping victims fight for their rights for decades. Millions of people were affected by the poisonous water, putting them at risk of:
Adult leukemia
Birth defects
Breast cancer
Kidney cancer
Liver cancer
Lung cancer
Lymphomas
Parkinson's disease
Prostate cancer
Wrongful death and more
In 2009, when substantial studies came to the limelight, victims started filing cases against the federal government under the Federal Tort Claims Act (FTCA). The plaintiffs alleged that they were kept in the dark for the longest time and that the authorities knew of the dangers yet allowed the damage to keep happening. 
The Camp Lejeune Justice Act of August 2022 allows victims to seek compensation until August 2024. Anyone who has lived or worked at Camp Lejeune for at least a month between August 1st, 1953, and December 31st, 1987, can file a lawsuit, keeping the statute of limitations in mind.
Victims Believe the Military Concealed the Facts
In the last few years, and with so much information coming to the fore, a long list of evidence has uncovered that the United States Marine Corps knew about the water contamination happening at the base. Yet, they did nothing significant to aware the people exposed to the toxic chemicals. The authorities ignored the issue for the longest time and then actively and tactfully concealed the matter.
The water contamination at Camp Lejeune came into the limelight in 1980 only after EPA regulations were enacted directing the military to start testing. 
Indeed, in 1981, the U.S. Army Environmental Hygiene Agency started testing. They also prepared a report warning about the highly contaminated water at the base. Yet, no action was taken by the US Marine Corps.
A year later, the USMC employed Grainger Laboratories to extensively test the water supply. They also submitted a report confirming the issue. Grainger Laboratories confirmed that the water at the base was heavily polluted with TCE and PCE. One of their scientists even met with the then-deputy director at the base to talk to them about this serious matter, but the officials refused to address the problem.
A Grainger Laboratories chemist also sent out a letter to the base commander urging them to take immediate action since the water supply wells were badly poisoned. Once again, as expected, there was no response despite several additional warnings in December '82, March 83, and September '83.
In a shocking incident in April '83, the USMC falsely notified the EPA that there were no contamination issues at the base. Upon being asked by the NC water supply administration to submit the test report by Grainger Laboratories, the Marine Corps denied disclosing this information. By the end of that year, they even reduced testing to keep the issue out of sight as much as possible.
Almost a year later, i.e., in 1984, another lab was contracted as part of the EPA superfund to conduct testing at the Camp Lejeune water supply. At this point, USMC could see things going way beyond their reach, and they finally agreed to shut the contaminated wells and formally notified the NC officials about the issues. Yet, they withheld much of the important discovery.
After a lot of back and forth, the Department of Justice and EPA launched a formal investigation in 2005 into how the USMC was handling Camp Lejeune's water combination issue. Ultimately, no USMC officials were found involved in the criminal conduct. In 2007, EPA officials wanted to charge many Lejeune officials with obstruction of justice, but the DOJ overruled the same.
With time and a number of studies, it has been proved that many big names are at fault and concealing the facts. Attorneys have been fighting for years against these deep-pocketed defendants in the Camp Lejeune lawsuits. But we can expect to see significant progress in these cases in 2023 and beyond.
2023 Camp Lejeune Updates
As of April 2023, the first-ever court hearing (a status conference) has been held on the 5th of this month. The court voiced concern about the lacking progress on the claims. It also asked attorneys representing victims to come forth with a strict settlement plan along with the government.
The court expresses complete disappointment in how the government hasn't been able to settle any claims. In addition, the huge number of CJLA cases wouldn't ever be able to go to trial as it would require an indefinite period.
We assume that if the court consistently pressures the defendants and their individual lawyers, a workable settlement plan should be put in place. This way, plaintiffs shall be able to pursue fair compensation, which is long overdue.
One of the most popular ways to resolve these claims is to get both parties together at litigation tables and devise the criteria for different illnesses. Such a strategy works in many mass tort cases. A point system can be utilized, and cases can be settled based on these points. Thus the government can use this tactic and at least start beginning to clear the never-ending backlog.
How Will The Settlement Amount Be Determined?
In doing so, many different factors will be analyzed. Some of these may include the following:
Length of exposure to the contamination
Wages lost due to being ill from the toxic exposure
The severity of the issues faced
Medical expenses incurred on the associated illness
Any other potential loses
As the legal counsel of your plaintiffs, you can fight for their damages based on the above and many other factors. However, the final payout will vary depending on individual circumstances. There are only educated guesses going around concerning the compensation.
How Much Will Be the Average Settlement in Camp Lejeune Lawsuits?
How much is the average Camp Lejeune settlement? Well, there is no definite answer to this question. We can only make an assumption based on the developments that have been taking place in the last few months.
In the tier 1 cases, the plaintiffs are alleging that they have sustained pain, suffering, and financial losses to breast cancer, bladder cancer, leukemia, liver cancer, and non-Hodgkin's lymphoma. These illnesses are believed to have more robust data linking the contamination to cancer. 
Based on different factors, the settlement can range from $300,000 to $500,000. It can also go up to around $1,000,000.
Tier 2 cases seek compensation against aplastic anemia, brain cancer, lung cancer, ovarian cancer, and prostate cancer. These lawsuits might experience greater scrutiny because there are fewer medical studies. Also, not much data suggests the association between Camp Lejeune's polluted water and these cancers.
In tier 2 cases, the settlement can be valued anywhere between $250,000 and $500,000.
With severe birth defects or wrongful deaths, the settlement can start from around $600,000 to over $1 million. Brain cancer payouts can be around $800,000 to $900,000 per person. Lung and breast cancer can be anywhere between $250,000 and $600,000 per person.
If you or your law firm is looking to expand your practice, the Camp Lejeune Lawsuits are a hot topic in 2023.
The Congressional Budget Office states that the settlement can be over $6 billion from 2022 to 2031.
We understand that, as attorneys, you may prefer to work on tier 1 cases for a variety of reasons.
However, it is important to note that not all attorneys prioritize tier 1 cases. Many are committed to providing quality legal representation to clients regardless of the case size or prominence.
Ultimately, we understand that it is about your particular goals, but cases like the Camp Lejeune lawsuits are highly sensitive and personal for the victims, and they all deserve equal representation.
Why Aren't Many Attorneys Interested In Tier 2 Cases?
The conditions caused by the Camp Lejeune water contamination correspond to the tier 1 and tier 2 categories. These cases can be further categorized depending on how strongly the evidence is linked to the associated conditions.
While tier 1 cases have vital data to connect to the contamination, these cases have the largest settlements and hence, all the fascination. 
But what about conditions like colon cancer, cervical cancer, or ovarian cancer caused due to Camp Lejeune toxicity? These tier 2 health issues do not have the largest settlement payouts; neither is there any evidence as strong as tier 1 issues.
In addition, conditions like miscarriage, infertility, renal cancer, eye defects, and more aren't any less agonizing than those mentioned above. These health problems do not fall into either tier.
Also, what about those who haven't been directly and severely affected by the contamination?
Former marines, navy, and veterans who spent time at Camp Lejeune during the specified period, might not have been afflicted with the most severe medical conditions, and have what are considered tier 2 issues should also be represented – they deserve it.
The difference between the two tiers is that with tier 1 conditions, the claims might settle more quickly as a clear link between their problem and the contamination at the base has already been established. With tier 2 conditions, more proof may be necessary as the association between the health conditions and base contamination aren't as strong and substantial.
How Can We Help?
At ZeroRisk Cases®, our experts believe that the government will allow for a global settlement in the Camp Lejeune lawsuits, tier 1 and tier 2 alike. There aren't any certainties, yet we believe most cases will go smoothly, and the payout will cover most cases before a single trial.
We are a reputed lead generation agency that works to enhance the legal system and protect innocent individuals who deserve justice. So if you want to expand your practice and add Tier 2 Camp Lejeune Cases to your docket, do not waste your valuable time and resources with unscrupulous off-shore call centers that jeopardize your operations and the trust of the public in the legal system.
We at ZeroRisk Cases® generate valid leads and specialize in mass tort and personal injury lawsuits. If you are looking to fight tier 2 cases of Camp Lejeune, we can connect you to clients who are genuinely interested in protecting their rights and possess genuine claims.
Camp Lejeune tier 2 cases are as sensitive and deserved as tier 1 cases. You can be the voice of the victims and bring these cases to the expected end. Contact us today for more information.
Ed Lott, Ph.D., M.B.A.
President and Managing Partner
ZeroRisk Cases®
Call 833-ZERORISK (833-937-6747) ext 5
Summary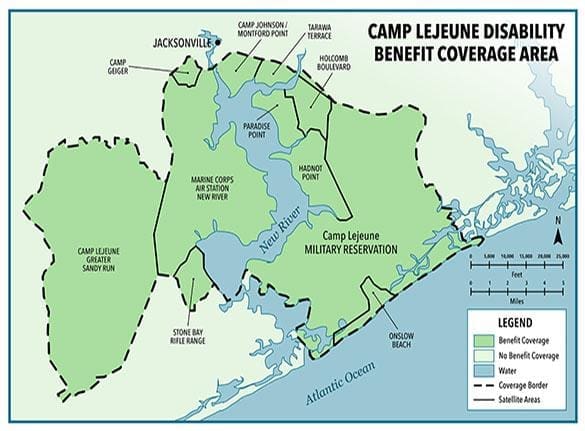 Article Name
Camp Lejeune Lawsuit – A Look into Tier 2 Cases
Description
Former marines, navy, and veterans who spent time at Camp Lejeune during the specified period, might not have been afflicted with the most severe medical conditions, and have what are considered tier 2 issues should also be represented – they deserve it.
Author
Publisher Name
Publisher Logo

Recent Posts
Categories
Archives