Posted by : Ed Lott, Ph.D., M.B.A.
Giving cow-milk-based formula to premature babies can increase their risk of NEC. Therefore, infant formula NEC lawsuits are all the rage today. Similac and Enfamil, major formula brands, are being held for their negligence by parents whose premature babies developed a rare intestinal disorder. If you aren't aware, let us take you through the specifics so you can take up these cases and help the victims reach a desired resolution.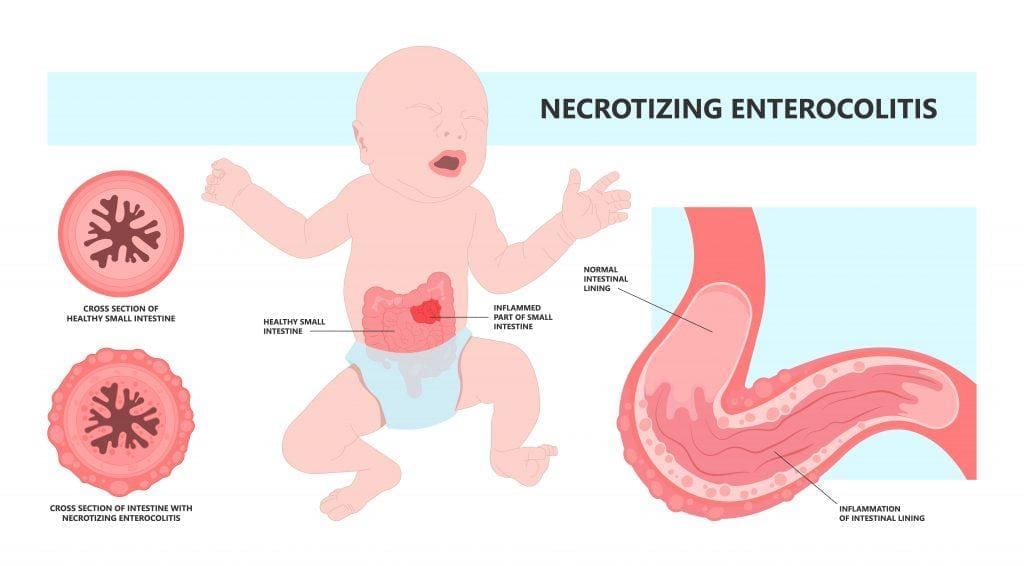 What Is NEC?
NEC, or Necrotizing Enterocolitis, is a gastrointestinal (GI) medical or surgical emergency among formula-fed neonates. It primarily occurs within the second or third week of premature births. There can be substantial damage to the intestinal tract of the little one. The disease affects about 10% of infants weighing less than 3 pounds and 5 ounces (1,500g). There is a 50-50 mortality rate, or it can also depend on the severity of the issue a baby may be experiencing. The disease can be devastating for both parents and the infant.
Group A Streptococcus (Group A Strep) bacteria attacks the baby's intestinal walls. In no time, inflammation sets in. This leads to the creation of a hole or gap in the intestine, allowing nasty germs to leak into the abdomen of the infant. The infection can spread into the baby's bloodstream, making the baby super sick.
The situation can be life-threatening, and the treatment may require substantial effort and expenses. The impacted intestinal areas might have to be removed in sections or as advised by one's doctor.
Why is NEC so dangerous? Premature infants have weaker lungs and intestines than full-term babies. They can also face problems breaking down food and warding off infections. When these highly vulnerable little ones are fed cow milk-based formula instead of breast milk, the risk of developing NEC is substantially heightened.
Underdeveloped intestines, impaired blood flow, and injury to the intestinal lining are some of the other causes affecting the intestines of infants. Also, NEC in itself cannot spread to different babies in the nursery. However, a virus or bacteria carrying NEC can cause it to spread among several babies in the NICUs or nurseries.
Signs a baby might have NEC include the following:
Low/ unstable body temperature
Swollen, bloated, or tender belly
Shallow breathing
Being lethargic
Slow heart rate
Constipation
Diarrhea
Green vomit
Low blood pressure
Feedings that do not move through the intestines
These signs can vary from one baby to another. But if parents suspect any of the above, their healthcare provider can confirm NEC with an abdominal X-ray. The diagnosis is confirmed if there is a streaky or bubbly appearance on or outside the intestinal walls. In critical cases, escaping air can also show up in liver veins. To ensure what the problem is, a doctor might insert a needle into the belly to withdraw some of the fluid and check whether there is a hole in the small or large intestine.
Babies diagnosed with NEC are immediately put on antibiotics and IV fluids, and all feedings are temporarily stopped. A tube is inserted into the stomach via the nose or mouth to remove infectious fluid and air. Frequent exams are performed to keep tabs on the baby's health. In severe cases, surgical intervention might become necessary.
If babies respond well to the treatment, they can get back to health with care and under strict supervision. Breast milk is then recommended as it helps build immunity, which is particularly crucial for preterm infants.
Despite all the measures and care, if the condition worsens, surgery would be recommended by the care team. Most babies recover fully and never face feeding problems in the future. However, while the infant is so tiny, put on IV fluids and naso- or orogastric drainage, the precious bonding time is taken away, and it is worrisome as feedings are stopped. Seeing the little one suffering and the parents feeling helpless can be tough.
And you know why the situation gets so severe? Because companies like Similac and Enfamil choose to risk human lives over profits.
What Is the NEC Baby Formula Lawsuit All About?
The NEC formula lawsuit plaintiffs allege that the formula makers knew their products were dangerous to preemies and deliberately failed to warn about the risk of NEC.
Abbott Laboratories Inc. and Mead Johnson Nutrition are the primary defendants in these NEC lawsuits.
The lawsuit states that these companies must have warned about the dangerous diseases that can occur due to the toxic contents of the formula. Claimants allege that the manufacturers were aware but continued to market and sell their products.
These lawsuits are very similar to many other mass torts like Talc and Zantac, which are hot topics in 2023. In each of these, plaintiffs allege that the manufacturers knowingly concealed the facts and kept up with the years of damage like nothing was wrong.
The Enfamil and Similac products have no warning about the side effects of the formula or any guidelines for proper use. According to the plaintiffs, parents of the suffering children, these companies touted their products as safe to use for premature babies despite knowing about the potential risks.
Parents (and even caregivers and hospitals) are suing Abbott Laboratories Inc. and Mead Johnson Nutrition for:
Financial damages
Emotional distress over injuries or death
There are multiple studies suggesting the connection between cow milk and NEC. In addition, lawyers are pursuing formula lawsuits in all 50 states. You can do that, too, if you specialize in similar cases and wish to expand your playfield while helping the victims obtain the deserved compensation.
Recent Updates
In all instigated when last year, a few mothers reported that their Enfamil product has flour and not the formula. In a few other incidents, babies got severely sick or died after using Enfamil.
As of March 2023, cases are continuously adding up in the NEC formula class action MDL in the Northern District of Illinois. Besides, many infant formula NEC lawsuits are being heard in state courts and, thus, will never get transferred to the MDL.
Since the beginning of the infant formula NEC lawsuits, the makers of Similac and Enfamil have tried their level best to dismiss the cases alleging these are misleading and false. However, parents have been stern over their claims that these companies made questionable marketing claims. Several studies have been published ever since stating the fact that newborn preemies are multiple times more likely to contract NEC and be sent to NICU.
Even some consumer protection groups have filed petitions in these cases asking FDA to ban specific additives, such as nanomaterials, in infant formula products. In February 2022, FDA also announced a Similac and Enfamil recall, which was a remarkable move. In April 2022, there was a class action lawsuit in federal court as ordered by JPML (Judicial Panel on Multidistrict Litigation), assigning the cases to Judge Rebecca R. Pallmeyer. Illinois was the preferred venue for easy pretrial proceedings.
Since then, the infant formula NEC lawsuits have been officially underway. The size of the MDL kept doubling all this while. Meanwhile, even the American Academy of Pediatrics (AAP) issued a statement urging parents to avoid using infant formula when breast milk is the right alternative.
In January 2023, the Judge also attempted to schedule science day, commonly used in mass tort MDLs. This enables both the victim's and defendant's attorneys to prepare presentations for educating the court on the applicable evidence. The date is yet to be chosen.
Other than that, there are around a hundred cases in the MDL. Many others are being litigated at state levels.
There is a rapidly growing momentum with the preemie NEC infant formula lawsuits. We are expecting a global settlement for most claims in the coming months.
Interested In The NEC Lawsuits? Partner With Us To Grow Your Firm.
As of today, there are 97 pending cases on the NEC class action litigation. Strong evidence indicates that makers knew about the risks, and the profit-over-people attitude led to a devastating situation.
NEC is a serious GI disease affecting preemies. It causes the intestinal tissues to be inflamed, causing them to die. Perforation occurs due to which bacteria can leak into the belly or bloodstream, leading to other health problems. If not treated properly and right in time, it can lead to lifelong neurological and nutritional complications in kids' later life.
Although the formula cases might not be huge, attorneys are taking up claims against the negligence of leading baby formula manufacturers.
If you haven't explored the infant formula NEC lawsuits, this is the time to do so. Also, when you team up with the Zero Risk Cases professionals, we can help you with the following:
Attract consistent leads
Help build credibility
Gather important case-relevant data
Ours is a trusted lead generation company for lawyers desiring to deal in 2023 mass torts and grow their practice. It might not be massive litigation as there aren't many plaintiffs. But this is exactly what we believe will make the settlement procedure much easier. It can help claimants get reasonable compensation, as such cases are less burdensome for defendants, increasing the chances of obtaining fair settlements.
If this looks like something you can easily navigate, let us connect you to high-quality leads seeking professional legal counsel for their infants who have suffered awful injuries due to a product they believed was the safest.
Get started before your competition does.
Contact us for a custom quote today.
Call us at 833-937-6747, and we will help you navigate the specifics.
You can also click here to schedule a meeting with us.
Ed Lott, Ph.D., M.B.A.
President and Managing Partner
ZeroRisk Cases®
Call 833-ZERORISK (833-937-6747) ext 5
Summary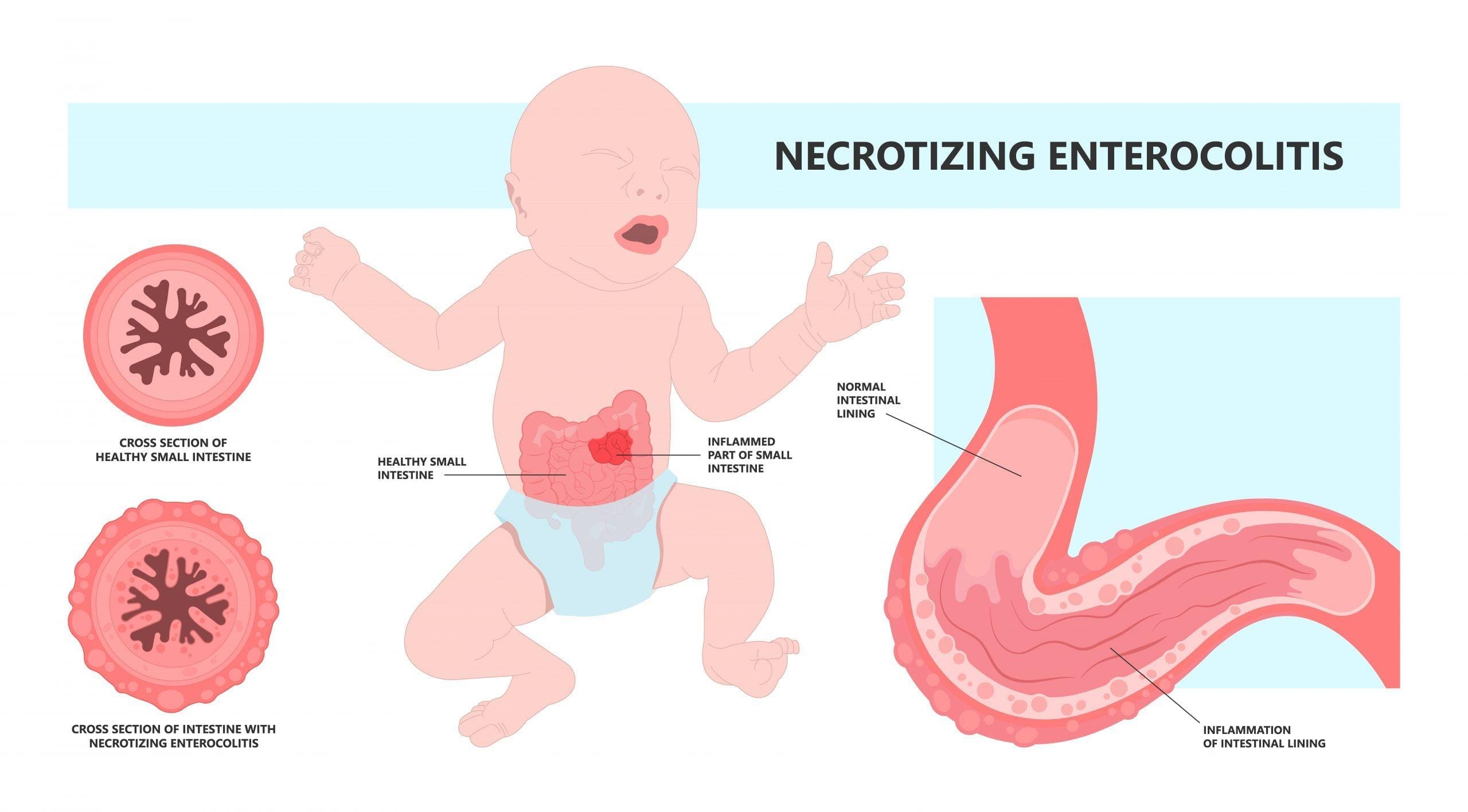 Article Name
Baby Formula Lawsuit over Enfamil & Similac NEC Risks
Description
Similac and Enfamil, major formula brands, are being held for their negligence by parents whose premature babies developed a rare intestinal disorder.
Author
Publisher Name
Publisher Logo

Recent Posts
Categories
Archives