Posted by : ZeroRisk Cases Marketing
If your mass tort lead vendors are not subscribed to the FTC DNC Registry, your law firm can be fined for each call made by telemarketers. Access is available through a website set up by the Federal Trade Commission. Companies can access data for five area codes free of charge but pay a fee for each additional area code. The cost of getting all 50 states is $20,000, but it protects the lead generator and their law firm clients against many of the potential lawsuits.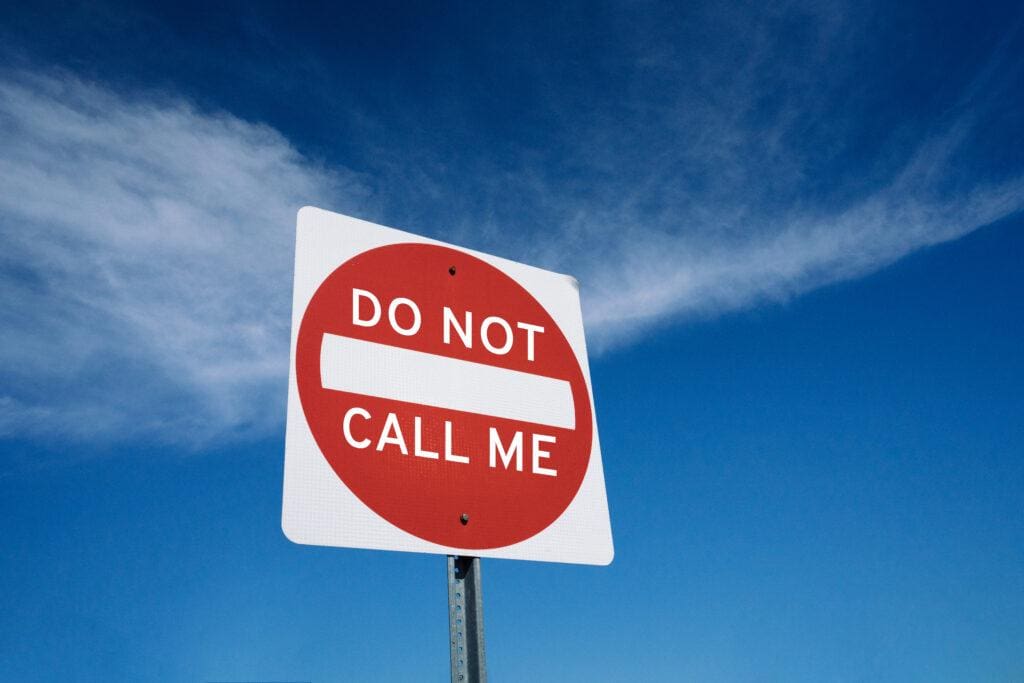 Do Not Call (DNC) Registry
Have you heard of the FTC DNC Registry? It's a great way to protect yourself from telemarketing violations and ensure your law firm or vendors are not making unwanted calls.
The DNC list is a nationwide database that contains registered phone numbers of consumers who have registered their phones with the Federal Trade Commission. Consumers can register their numbers with the registry online or by telephone, and businesses are required to remove phone numbers from their call lists that are registered with the DNC.
Most companies don't make telemarketing calls to people on the registry, but there are some that do. These companies often use technological advancements such as automatic telephone dialing systems or prerecorded messages to bypass the DNC rules.
In addition to preventing the initiation of telemarketing campaigns, the DNC registry protects consumers from being called by robocallers. The registry can also help you identify and weed out companies that are not operating within the legal framework of the TCPA.
When your lead generation vendor subscribes to the national registry, they receive a Subscription Account Number (SAN), which identifies them on the registry.
A telemarketer must update its call lists every 31 days and download updated data from the registry. Alternatively, it can subscribe to a commercial subscription, which provides unlimited access to the registry for a specified fee.
If your law firm or vendor doesn't have a compliance policy in place, you may face significant litigation risk under the TCPA. TCPA statutory damages of $500 per call and up to $1,500 for willful violations can quickly escalate into millions of dollars in judgments.
In addition to compliance monitoring, your lead generator vendors should take steps to train their employees and third-party vendors in how to properly handle DNC requests. This should include a process for responding to consumers who request not to be called, as well as procedures for identifying and registering with the DNC.
Compliance
When generating mass tort leads, it is critical to ensure that the leads you receive are in fact, interested in your services and possess valid claims. This is a crucial element in safeguarding the integrity of the legal industry and restoring trust among victims.
Fake leads in mass tort cases can cause serious harm to innocent individuals, affecting their homes, jobs, health, and overall quality of life. Law firms can play a vital role in addressing this issue by ensuring that they work with reputable lead vendors who do not engage in misleading tactics to generate leads.
A major problem with the influx of fake mass tort leads is that they are typically generated by overseas call centers. These centers may not have the proper qualifications, experience, or ethical standards to generate leads that are legitimate and fit the needs of a law firm.
These unqualified leads can result in a poor return on investment (ROI) and damage a law firm's credibility and reputation. They can also erode public trust in the legal system and put consumers at risk.
The Federal Trade Commission (FTC) has a clear set of guidelines that must be followed when calling numbers on the DNC Registry. Telemarketing companies that violate these regulations can face hefty fines, which add up quickly when rules are regularly broken.
As a matter of fact, the FTC has reported over $1 billion in fines collected from out-of-compliance companies, and the number is growing every day. This can have a severe impact on a company's bottom line, and it is imperative that your law firm does not take any chances when choosing to work with a mass tort lead vendor.
One way to avoid these issues is by staying on top of the DNC registry. A lead generator can easily check their current call list against the DNC registry and scrub any registered numbers before they can cause a problem.
Another option is to work with a company that offers TCPA compliance tools, which act as an independent witness to the consumer's experience on a lead form and provides persuasive proof that the consumer saw the TCPA disclosure and consented to be contacted.
Reporting
The mass tort industry is an expensive one to navigate, and it's no exception for law firms. These firms need a wide range of services to keep their caseloads flowing and their client base happy and satisfied. These services include everything from litigation support to document management and legal intake.
The right vendors can save you money, improve your efficiency and performance and help your firm stay competitive in an overcrowded marketplace.
It's not uncommon for firms to buy mass tort leads, and this tactic can be a worthwhile investment. However, it's important to note that not all mass tort leads are created equal.
Fake leads can stymie the cause of a legitimate lawsuit and erode public confidence in the legal system. The most efficient way to combat this problem is to verify that your leads are legitimate by performing a lead verification process.
A good lead generator will provide a verification solution that will compare their call list against current DNC registry data to ensure they are not slumming it and exposing your firm to significant penalties or, worse, fines.
Finally, a good lead verification service will also provide you with the best possible leads for your firm's specific needs and budget. This means a large volume of quality leads and the right balance of high-quality and low-cost leads to meet your firm's unique needs.
In short, a good mass tort lead company can be a key ally to any firm. They will not only deliver the services you need, they can also prove their worth by delivering a stellar return on your lead investment, helping you grow your caseload and increase your bottom line.
Compliance Monitoring
The need to be compliant with various regulations, from privacy laws to data security standards, is paramount for most organizations. Regulators put substantial fines on violations, so compliance monitoring is a necessity for any organization that wants to keep up with these requirements and stay on the right side of the law.
The exact nature of a compliance monitoring program varies depending on the industry you're in and its regulatory obligations. For example, a healthcare provider may be governed by HHS or Social Security Administration rules, while a bank might be subject to the Securities and Exchange Commission. Similarly, a manufacturer could be regulated by the Environmental Protection Agency or OSHA.
One approach that is commonly used for compliance monitoring is conformance checking, which uses de jure models to analyze pre mortem logs to detect deviations from the compliance rules. These rules are typically written in the form of policies that are implemented within a company's business processes.
Another type of compliance monitoring is event-based. The term "event-based" refers to the fact that compliance rules are generated and executed based on specific events, such as an order being closed or a payment being received.
This method is also referred to as stream data management. It focuses on managing events as a series of items and is an essential part of compliance monitoring frameworks.
Evaluation criteria: To support this functionality, the approach must be able to monitor both qualitative and quantitative time-related conditions. Qualitative time constraints describe the fundamental ordering between events constrained by a compliance rule, such as "before" and "after."
Metric time constraints describe the distance between different time entities. These constraints can be used to determine whether two compliance rules are in conflict, and if so, what actions should be taken to resolve them.
Additionally, a compliance monitoring framework can offer support for detecting possible future violations and mechanisms for preventing them. This includes detecting violations before they become manifest and suggesting compensation mechanisms for users to avoid violating the compliance rules. This can help prevent hefty fines and monetary settlements that can be detrimental to a company's bottom line.
It is crucial for mass tort lead vendors to subscribe to the FTC DNC Registry to avoid violating consumers' privacy rights. Contrary to popular belief, the registry doesn't just track scammers; it's a tool that allows consumers to opt out of receiving telemarketing calls. In this day and age, consumers have an expectation of privacy, and invasive calls can be unsettling. When a person submits an online inquiry or provides their contact information for services, they shouldn't have to worry about their privacy being compromised. The registry is linked to those whose identities are on the list, so service providers can use additional information for promised protection against unwanted calls.
It is also crucial that your mass tort lead vendor has a strong compliance program in place that includes reporting and monitoring of their processes.
Law firms should take steps to ensure that they only work with ethical client acquisition firms that can deliver genuinely interested clients who possess valid claims and were obtained legally using the highest ethical standard. This will help protect vulnerable individuals and restore their faith in the legal industry.
If you are interested in learning about our ZeroRisk Compliance Program™, contact us at 833-937-6747.
Ed Lott, Ph.D., M.B.A.
President and Managing Partner
ZeroRisk Cases®
Call 833-ZERORISK (833-937-6747) ext 5
Summary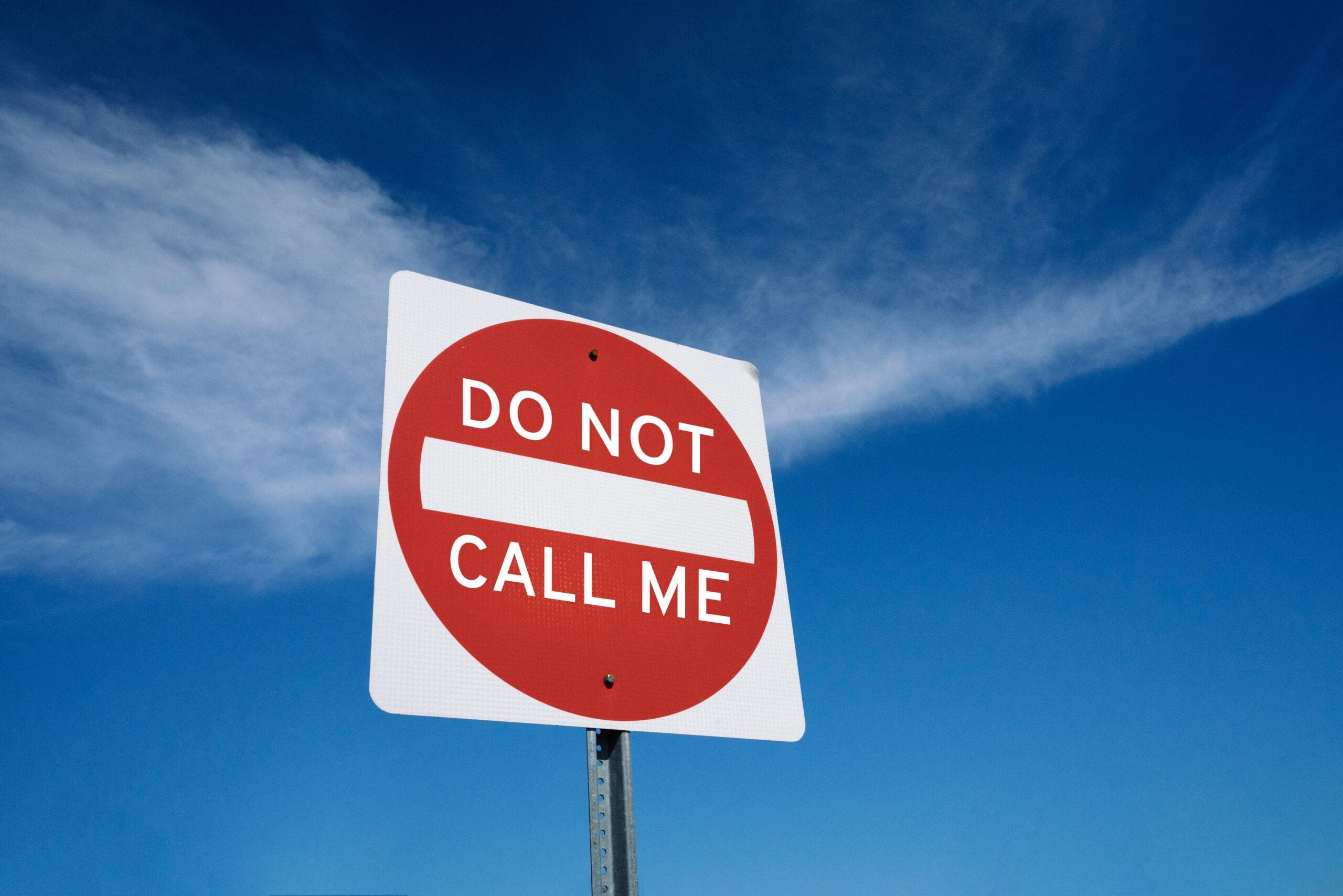 Article Name
Are Your Mass Tort Lead Vendors Subscribed to the FTC DNC Registry?
Description
If your mass tort lead vendors are not subscribed to the FTC DNC Registry, your law firm can be fined for each call made by telemarketers. It is also crucial that your mass tort lead vendor has a strong compliance program in place that includes reporting and monitoring of their processes.
Author
Publisher Name
Publisher Logo

Recent Posts
Categories
Archives