Posted by : Ed Lott, Ph.D., M.B.A.
The aqueous film-forming foam has been a game-changing product for several industries. When it was first invented, it was a never-seen-before fire suppressant that extinguished dangerous liquid fuel fires. Since then, it has been a gold standard. But the components that make up the product are highly dubious, and the decades of AFFF usage have proved extremely dangerous.
The firefighting foam (AFFF) lawsuits are among the many mass tort cases gaining traction in 2023. Before digging into the suits, let's give you a good look into what the product is all about and what led to the firefighting foam (AFFF) lawsuits the world is talking about.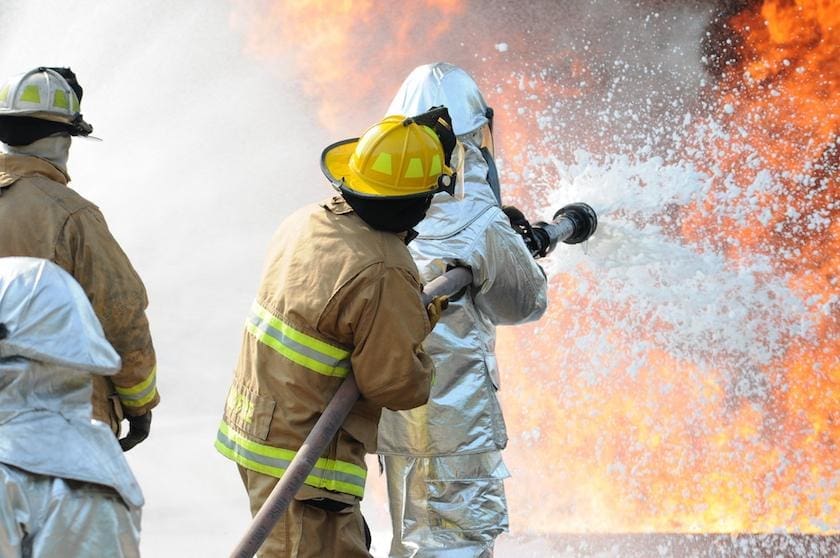 History of Aqueous Film-Forming Foam (AFFF)
The first ever firefighting foam product was developed in 1902 by a chemist and a Russian engineer. In an effort to create a substance that could combat petroleum-based fires, firefighting came into existence. It could blanket oil and other flammable liquid-based fires. With continuous advancements, an entire industry was dedicated to manufacturing this product.
In the 1960s, the Naval Research Laboratory (NRL), along with the 3M Company, started researching the use of PFAS in firefighting foam to make it more effective. Later, the AFFF product was manufactured with Perfluorooctanoic acid (PFOA, used to make Teflon) and Perfluorooctanesulfonic acid (PFOS, the primary component of Scotch Guard).
What Is Aqueous Film-Forming Foam (AFFF)?
The aqueous film-forming foam is a combination of surfactants, fluorocarbons, and solubilizers. It reduces the surface tension of water, forming an aqueous film on the hydrocarbon fuel to suppress flammable vapors, reduce oxygen content from the liquid fuel, and prevent the re-ignition of the fuel. It makes a low-viscosity synthetic foam rapidly spreading across flammable liquids' surfaces.
By the mid-1960s, 3M was commercially producing this foam for the military, and in 1966, the Navy patented this invention. The Navy also mandated carrying AFFF in all its vessels. By the 1970s, the Department of Defense (DOD) was using the foam to fight fuel fires at all of its installations. The product was also being used at more than 90 US airports. Later, other manufacturers modified the product into polar foams to fight water-soluble solvents.
The Use of AFFF
The AFFF is sold as a concentrate, manually or mechanically mixed in water to form the foam used to suppress fires. All types of foams are combined with water in specific ratios with a mixing instrument. The resulting solution is fed through a nozzle aspirator to produce a finished foam with ingredients including water, air, and foam concentrate.
The military department is the biggest user of firefighting foams. They comprise nearly 70% of the market. About 13% is the municipal fire department, and about 5% are petroleum processors. Other users include the oil and gas industry, aviation sector, ships, drilling platforms, civilian fire department, and civilian fire departments.
In short, the specific uses of AFFF include:
Class A fires that involve wood, paper, and textiles
Class B fires that involve flammable liquids like petrol
Fires involving electrical appliances
AFFF isn't for Class C and Class F fires, i.e., cooking fires and flammable gases.
Unfortunately, non-fluorinated AFFF replacements penetrated the market in 2010. By 2016, DOD issued a policy requiring the military to issue risk management procedures and control land-based AFFF release during testing, training, and maintenance activities. They were also required to follow proper disposal processes for PFOS-based AFFF. Although these directives have been significantly welcomed, the decades of use of AFFF have caused a massive burden on public and environmental health.
How Did AFFF Become a Problem?
When 3M started manufacturing AFFF in 2002, it generated PFOS and PFOA as a breakdown product. These are man-made, organic compounds and part of the larger chemical group, PFAS. The two are resistant to the degradation process because their chemical bonding is absolutely strong and stable. This persistence earns them the name "forever chemicals."
In 1976, after introducing these chemicals into regular use, the scientists within 3M were made aware of the bioaccumulating nature of PFAS. Even the Navy scientists cited environmental concerns.
In 1978, a report by the Navy again identified the risks of AFFF and mentioned how they were facing difficulties in gaining details from 3M.
PFAS has been contaminating the drinking water source for more than five decades. Exposure to these chemicals is widespread. These were also found in higher levels in the blood samples of those residing near contaminated water regions.
Meanwhile, 3M could find the levels of PFAS almost a thousand times higher than normal in the blood samples of their employers and the flesh of fish around their facilities. Despite concluding that PFAS-based AFFF could be "toxic," 3M chose to manufacture the product without reporting the risks.
Is Aqueous Film-Forming Foam (AFFF) Toxic?
Finally, in the late 1970s, 3M conducted animal studies and confirmed the environmental risks posed by PFOS and PFOA used to manufacture AFFF. It isn't clear whether or not they disclosed this information to the US Navy and others.
But by the early 1980s, DOD rigorously started investigating the impact of AFFF through its own research. A 1981 Air Force study on animals and those in 1983 and 1985 by the Navy and Air force found that PFAS had cell-damaging contents. In 1991, the firefighting foam was a suspected cause of vegetation loss and animal deaths near the Peterson Air Force Base. A few years later, the Navy started exploring non-fluorinated alternatives to AFFF.
By the 2000s, the EPA stepped in and announced that the PFAS would be gradually phased out and safer substitutes would be introduced. EPA also announced the health risks associated with exposure to these forever chemicals, as found in the 3M animal studies. In 2001, DOD noted how PFOS was TOXIC, BIOACCUMULATIVE, and PERSISTENT.
In 2016, the US Navy introduced efforts to remove, safely dispose of, and replace AFFF containing PFOS and PFOA once suitable alternatives could be identified.
In 2017, the Army sampled close to 3,000 drinking water systems. By 2019, the US Navy was sampling wells around its bases. DOD announced a PFAS task force to deal with the menace harming thousands around the country, especially around military installations. They identified close to 400 former and active installations with some or more levels of PFOS/PFOA. More than 650 former and current military fire and crash training sites were also contaminated with PFAS.
The Link between AFFF and Cancer
The PFAS/PFOA/PFOS compounds present in AFFF are unfortunately found to be highly toxic in nature. These are some of the major carcinogens that do not occur naturally in the environment.
Forever chemicals can be absorbed through the skin, be orally ingested through drinking water/ food, and be inhaled through air.
Once absorbed by the body, forever chemicals remain inside for several years. As they keep building up in the body, it results in cancer.
The discharge of AFFF wastewater on land, sea, or other water bodies can cause severe skin and eye diseases. Toxic exposure is also possible by consuming foods contaminated with PFAS-absorbed soil.
While its use has greatly subsided, large quantities are still remaining at military and airport installations.
Prolonged exposure to PFAS has been linked to cancer, thyroid, irregular production and regulation of different hormones, cholesterol, birth defects, liver damage, deteriorating immune system, and many other health conditions.
Testicular, kidney, breast, prostate, and bladder cancers have been reported due to higher concentrations of PFAS building in the body.
Anyone directly working with forever chemicals or those exposed indirectly is at risk. Thus, many states have started to take measures to reduce exposure as much as possible.
Is There An AFFF Lawsuit?
Yes, currently, there's an AFFF lawsuit (or the Firefighting Foam Cancer Lawsuits). All pending cases are consolidated into a Multidistrict Litigation (MDL). The purpose of consolidating the cases is to get everything from different circuits under single surveillance for efficient discovery and pre-trails. Judge Richard Gergel is in charge of the MDL.
Since the AFFF exposure can be severe, it shouldn't be surprising that those affected would want to file a suit against the companies that tactfully concealed the facts. Firefighting foam (AFFF) lawsuit involves various medical issues arising from prolonged exposure.
There are thousands of plaintiffs seeking compensation for the harm that didn't earlier have a cause, but now the reasons are clear.
Defendants in the AFFF lawsuit include military bases, fire departments, airports, and those who invented and manufactured the firefighting foam. The companies being sued include the following:
3M
AGC Chemicals
Amerex Corp.
Archroma, Badger
Chemdesign Products
Chemours
Chemguard
DuPont
Deep Water Chemicals
Dynax Corporation
Perimeter Solutions
Solberg
Tyco Fire Products
United Technologies Corp.
UTC Fire & Security, and more
The lawsuits are filed by ex-military men, former firefighters, those diagnosed with AFFF-associated cancer, and the loved ones of those deceased due to related (cancer) miseries. The foam has been used over the decades and more than anyone can think. Scientists have been aware of the harmful effect of AFFF for a long time. It is only now that the issue is gaining traction.
The plaintiffs allege that AFFF manufacturers and sellers failed to warn about the risks. There has also been a lack of contamination prevention for years.
If you haven't yet explored these lawsuits, now is a good time to expand your practice. We believe there can be a global settlement, and many more cases might add up in the coming months.
The different ways one can bring about a lawsuit include the following:
Genotoxicity
Hormonal disruption
Immune system suppression
Increased oxidative stress
But no matter how it happened, those with long-term exposure to AFFF were at a higher risk of developing cancer. Over a hundred cases were added to the MDL every month in 2022. We do not know how many personal injury and municipal water contamination cases attorneys will bring up in the future.
The first bellwether test trial is scheduled for June 5, 2023. The outcome of this case will significantly impact the future of the lawsuit. Often, bellwether trials are most important in moving any mass tort litigation in the supposed direction.
AFFF lawsuit attorneys argue that nothing can reverse decades of damage or long-term consequences of AFFF exposure. However, recovering damages can at least help pay for future expenses. The compensation from the AFFF lawsuit includes:
Medical bills (both current and future)
Lost wages
Pain and suffering
Who can qualify?
Those exposed to AFFF
Those diagnosed with cancer
Victims have been waiting for a long time. Perhaps, there can be a settlement on the horizon. We believe individual payouts (in a tiered manner) can be expected in 2023. No guarantees, though! But the pressure is for real.
AFFF cases are consistently pouring in. If you wish to take up the firefighting foam (AFFF) lawsuits, contact the ZeroRisk Cases® representatives at 833-937-6747, and we'll help you grab high-quality leads and take your practice a notch up. You can also write to us for better assistance with our services.
Ed Lott, Ph.D., M.B.A.
President and Managing Partner
ZeroRisk Cases®
Call 833-ZERORISK (833-937-6747) ext 5
Summary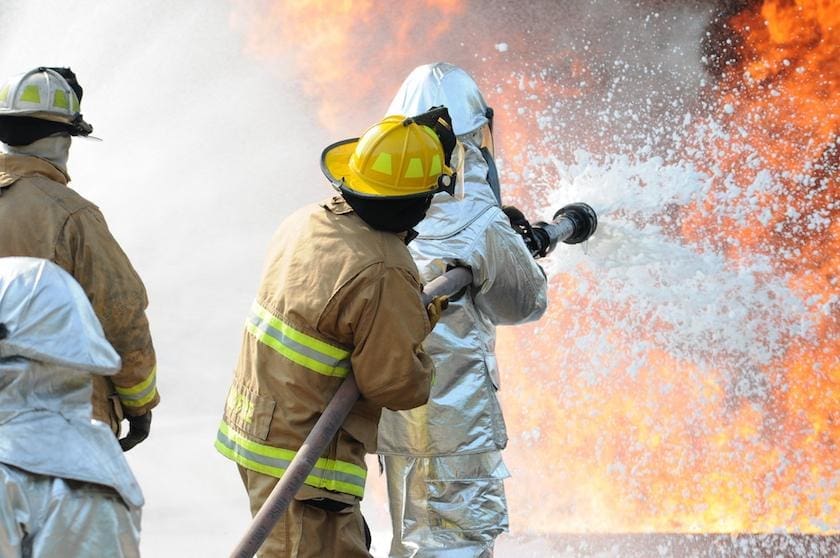 Article Name
Aqueous Film-Forming Foam ("AFFF") Can Cause Certain Types of Cancer
Description
The PFAS/PFOA/PFOS compounds present in AFFF are unfortunately found to be highly toxic in nature. These are some of the major carcinogens that do not occur naturally in the environment. Forever chemicals can be absorbed through the skin, be orally ingested through drinking water/ food, and be inhaled through air. Once absorbed by the body, forever chemicals remain inside for several years. As they keep building up in the body, it results in cancer.
Author
Publisher Name
Publisher Logo

Recent Posts
Categories
Archives